Research Technician
Overview
A research technician typically works in a laboratory assisting scientist conduct their research. In agriculture this could especially require work outside the lab potentially traveling to fields or farms.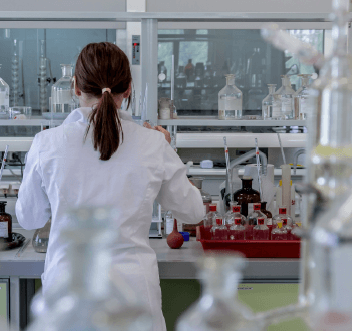 What responsibilities will I have?
Operate and maintain lab equipment; may include heavy equipment
Ensure lab is properly stocked with materials needed to conduct research
Assist lead scientist in monitoring experiences and documenting observations
Record data from experiments and input data into software programs that may be used
Draft progress reports
Assist in the cleaning and sanitation of the lab
Monitor lab expenses
Assist in the seeding and harvesting of crops (may involve operating farm machinery)
Identify pests or diseases that may be present in a crop or animal
Provide treatment for disease or infestation through medication, herbicides, pesticides
Participate in research planning sessions to better understand work being done
Assist in the creation of presentations for meetings or other events
What education and training is required?
A bachelor's degree in laboratory technology or degrees that are in the focus area of research like agronomy, horticulture, animal science, poultry science, or aquaculture.
To pursue a career as a research technician:
The following high school courses are recommended: agricultural education, a focus on sciences such as animal science, chemistry and biology, and mathematics.
Where can I work?
As a research technician you would work at a university, general research, seed, animal health or pharmaceutical companies.
Future Job Market / Outlook
The future outlook for laboratory technician will be good over the next five years.
Suggested Professional Organizations and Associations
American Clinical Laboratory Association
American Society of Agronomy
Society of Clinical Research Associates
American Society for Clinical Pathologists