Overview:
Research Associates work under the watch of principal investors and are responsible for correlating, implementing, and documenting research trials and assignments.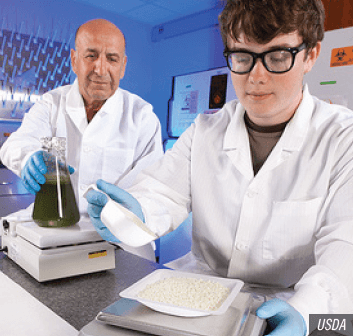 What responsibilities will I have?
Assist on research project teams and as assigned by research management
Work within agreed budget and reporting deadlines as planned and coordinated by the Research Manager
Manage trial establishment and collection of data as designed and requested by management
Meet the company requirements for trial planning and operation of research projects
Provide management reporting and analysis in regard to trial/research progress
Utilize state-of-art technologies to complete research projects as they relate to a particular product
What education and training is required?
A bachelor's or master's degree in a science related filed like plant breeding, agronomy, crop science, soil science, biology, or a related field is preferred to become a research associate.
To pursue a career as a Research Associate:
The following high school courses are recommended:agricultural education, a focus on science, earth science, biology, botany, chemistry, and mathematics.
Typical Employers:
Employed by seed companies, crop protection companies, research firms, governmental organizations, environmental organizations, and colleges or universities.
Future Job Market/Outlook:
For those with advanced degrees the current and future job market for research associates can be considered good.
Suggested Professional Organizations and Associations:
Soil Science Society of America
American Society of Agronomy
Crop Science Society of America
American Society of Plant Biologist