Quality Assurance Auditor
Overview
A quality assurance auditor monitors companies production process to ensure they are in compliance with governmental regulations.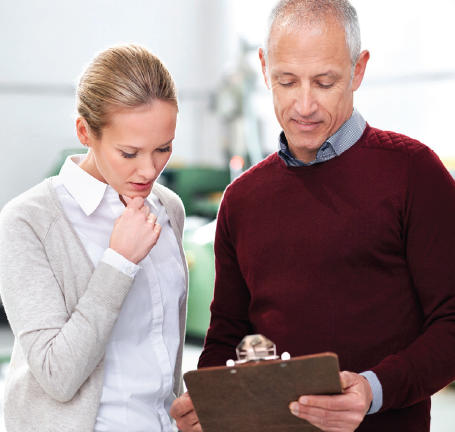 What responsibilities will I have?
Perform product sampling duties and prepare reports based on findings
Provide legible, accurate, complete and timely computer entries and documents
Ensure appropriate decisions are made regarding the quality characteristics of products, materials and equipment
Able to meet sensory demands of the job: taste and feel
Safely use chemicals required for testing and cleaning
Successfully complete Hazard Analysis Critical Control Point (HACCP), Good Manufacturing Practice (GMP), and Food Security Training
Ensure attendance and participation in training activities appropriate to the position and to incorporate acquired skills and knowledge
Ensure no injuries to self or others by following safe work practices and policies
Ensure the interface with team members and other support groups is in a participative management style conducive with operational goals
Report findings to management, if it is of safety concerns, do so immediately
What education and training is required?
A bachelor's degree in food science, animal science, poultry science or other related field is required.
To pursue a career as a quality assurance auditor:
The following high school courses are recommended: agricultural education, mathematics, biology, chemistry, business courses and computer courses
Where can I work?
Quality assurance auditors are employed by food production companies to ensure they are producing safe products that are of the quality their customers expect. These quality assurance auditors can work directly for the company or sometimes as a contractor to provide a third party perspective. The government also hires quality assurance auditors.
Future Job Market / Outlook
The future outlook for a quality assurance auditor will be great over the next five years.
Suggested Professional Organizations and Associations
Society of Quality Assurance
Quality Assurance Association
International Association for Food Protection
Produce Marketing Association