Port Terminal Manager
Overview
Responsible for planning, administering and reviewing the operations on a port terminal in order to optimize resource use, minimize costs and maintain quality standards.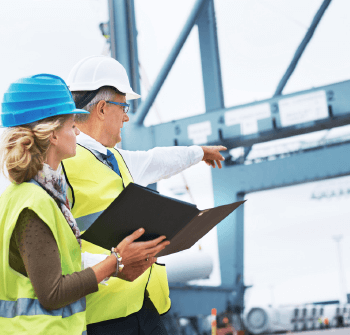 What responsibilities will I have?
Lead the safe, effective, efficient and profitable production operation of a port terminal facility by managing all aspects of the terminal to meet customer and throughput commitments
Develop and deliver on business plans to meet port terminal commitments
Oversee terminal budget
Handle coordination with rail carriers on delivery of product (minimize of rail demurrage)
Manage vessel tug, barge switching and fleeting operations
Responsible for safety and health throughout the terminal, including proper handling of dangerous goods
Lead, develop and implement strategic and operational planning for a port terminal facility
Liaison with industry stakeholders and represent the company on external committees and associations
Supervise shipping process and inventory management ensuring that freight arrives at its destination in a timely manner
Monitor computerized automation system, to ensure that all equipment is operational, and production levels are met and maintained in accordance with goals and objectives
Oversee coordination and distribution of all products to maximize efficiency of port terminal space, expedition of loading vessels, along with the blending of grains to meet grade standards while maintaining the best possible profit margins
What education and training is required?
A bachelor's degree in engineering, logistics or business is required for a job as a port terminal manager.
To pursue a career as port terminal manager:
The following high school courses are recommended: agricultural education, computer courses, physics, business courses and mathematics.
Where can I work?
Port terminal managers work for companies or the government where they ship products internationally or domestically.
Future Job Market / Outlook
The future outlook for a port terminal manager will be good over the next five years.
Suggested Professional Organizations and Associations
American Association of Port Authorities
American Association of Exporters and Importers