Overview:
A Plant Breeder is responsible for the research of seed characteristics and strives to improve the seed characteristics that are of the best quality for the plant. They work towards finding the best possible trait that is desirable for yield, maturity, quality, size, and can be resistant to drought, frost, and pests in certain plants. Plant breeders should have extensive knowledge in molecular technologies, statistics, plant growth, and genetics so that they can ensure that they will create the best possible plants for crossing.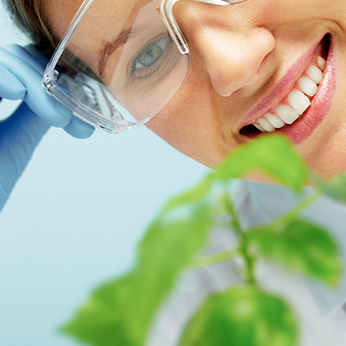 What responsibilities will I have?
Develop and manage a breeding program/ plant/seed breeding schedule and associated activities required to achieve program objectives
Develop and maintain links between the company and technology support providers to achieve agreed program objectives
Maintain and forecast a budget for breeding activities
Technical interaction with marketers and end-users of the company's products
Technical interaction with relevant authorities and institutions
Develop a plant breeding team succession plan
Supervise plant breeding team
Develop and maintain key industry links
Ability to undertake the manual operations required for the support of the production of seed and/or crops
Utilize new technologies such as a Global Positioning System
What education and training is required?
A bachelor's degree in crop science, plant genetics, or agronomy. In many cases a PhD or Masters of Science in plant science is required.
To pursue a career as a Plant Breeder:
The following middle/high school courses are recommended to prepare for a degree program:a focus on science (particularly biology/chemistry/physics), mathematics, business, and computer science.
Practical and applied research is needed in this field of work – participate on campus in labs and research trials when possible.
Typical Employers:
Seed and biotechnology companies, government or universities, cooperatives.
Future Job Market/Outlook:
For individuals who seek further education and experience career advancement will be Good/Excellent.
Suggested Professional Organizations and Associations:
Soil Science Society of America
National Alliance of Independent Crop Consultants
American Society of Agronomy
Committee for Sustainable Agriculture
Crop Science Society of America
Weed Science Society of America
American Farm Bureau Federation
National Farmers Organization