Parts Manager
Overview
Parts managers are responsible for product inventory, warranty and service support to external customers.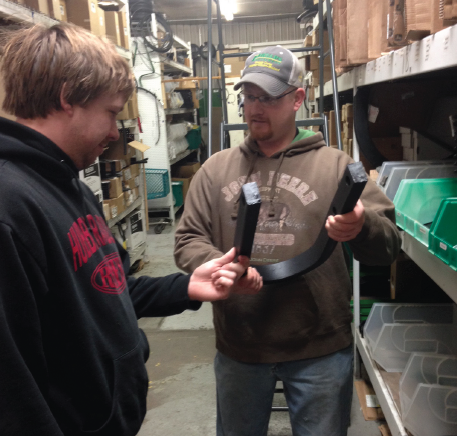 What responsibilities will I have?
Knowledge of company parts inventory titles/names and uses
Develop and manage the parts and warranty process for a manufacturing or product import company.
Set strategy for support standards for critical items and new product introductions.
Set and approve warranty and service-policy matters.
Develop key relationships with manufacturer to negotiate warranty, product performance and service.
Ensure technical information, bulletins, product upgrades and recalls are effectively managed.
Assist in the management of dealer/technical representative service, maintenance training and dealer's customer installation process.
Responsible for ensuring progress on preventative customer care activities.
Set the priorities for service and customer care actions.
Serve as a communicator between the customer and service staff.
What education and training is required?
An associate's degree in business or mechanical field is required.
To pursue a career as parts manager:
The following high school courses are recommended: agricultural education, mathematics, business and computer courses.
Where can I work?
As a parts manager you can work for a parts retailer, equipment dealer or a salvage yard.
Future Job Market / Outlook
The future outlook for a parts manager will be good over the next five years.
Suggested Professional Organizations and Associations
National Ag Retailers Association
National Association of Equipment Dealers
Regional equipment dealer associations