Office Manager
Overview
Office managers within the agricultural industry typically handle administrative and customer service duties within an office setting.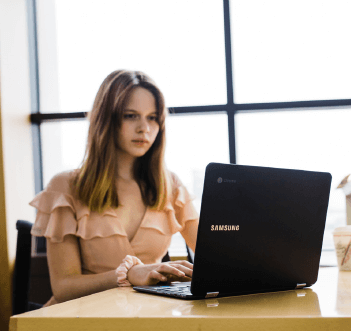 What responsibilities will I have?
Process business activities through computers
Generate and review customer checks and buyer invoices
Prepare bookkeeping packets and provide accounting reports as needed by management
Manage data entry and inventory
Manage accounts receivables and setup new buyers
Process general administrative expenses
Process timesheets for hourly workers and assist in collecting new hire paperwork
Support corporate office accounting departments
Provide excellent customer service
Provide support to the facility manager and regional office manager
Recruit and hire seasonal labor
Manage technology needs like software updates, virus protection, etc.
Maintain office organization and purchase supplies
What education and training is required?
A high school diploma is required, but an associate's degree in business administration, accounting or a related field would be preferred.
To pursue a career as an Office Manager:
The following high school courses are recommended: agricultural education, business and computer courses, personal finance, and mathematics.
Where can I work?
Office managers work for small to large-scale agricultural companies, farms, government agencies, cooperatives, mills, and universities.
Future Job Market / Outlook
The future outlook for an office manager will be great over the next five years.
Suggested Professional Organizations and Associations
National Association of Professional Receptionists
The American Society of Administrative Professionals
Local Chamber of Commerce