Nutritionist / Dietitian
Overview:
Nutritionist/Dietitians are the point of contact for individuals that want to be advised on eating programs, healthy food selection, and the alteration of diets to achieve their nutrition and diet needs.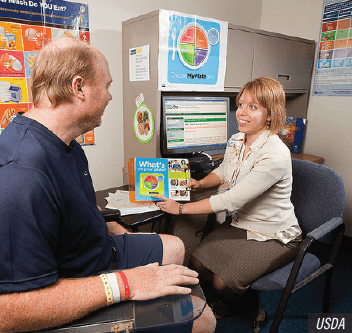 What responsibilities will I have?
Complete initial patient nutrition related screenings and assessments
Provide nutritional recommendations to patients and family members
Coordinate planning, implementation and evaluation of individual nutrition programs
Utilize safe and protective equipment
Work with family physician and other medical staff to ensure quality patient care
Council family members relating to nutritional concerns
Modify menu for specialized diets for specific patients
Answer patient questions after program is in place
Provide education to other health care professionals in a workplace environment
Research and keep up to date with new studies and nutritional recommendations for health conditions and diseases
What education and training is required?
A bachelor's degree in Dietetics, Food Science, or Nutrition.
To pursue a career as a Nutritionist/Dietitian:
The following high school courses are recommended: agricultural education, family and consumer sciences, chemistry and mathematics.
Typical Employers:
Typical employers include food production, food ingredient companies, restaurants, school, community and government groups.
Future Job Market/Outlook:
The future outlook for Nutritionist/Dietitians is projected to be good to excellent.
Suggested Professional Organizations and Associations:
American Dietetic Association
American Nutrition Association
National Association of Nutrition Professionals