Overview
A mine engineer, or mining engineer, provides detailed mine planning and engineering to a mine operations site, typically for phosphorus, potash, or iron ore.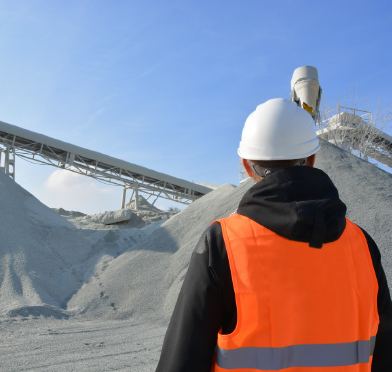 What responsibilities will I have?
Develop and implement short range surface and underground mine plans
Prepare detailed maps, cross sections, or other drawings from geologic, topographic, cost, production, and other data
Provide drilling and blasting engineering along with engineering management and support for projects as assigned
Provide production, maintenance, equipment, and unit costs
Work closely with mining staff to conduct and monitor mining, blending and transport
Survey land for mining operations
Assist in the optimization of the mining process
Determine cost estimates for the development of mining properties
Identify and implement cost-saving measures
Ensure that any contract complies with company and governmental policy
Assist geologists with mapping geological disturbances and anomalies in affected mining rooms
Maintain accurate records and maps
Assist and cooperate with governmental inspections and corporate audits
Uphold environmental health and safety policies
What education and training is required?
A bachelor's degree in mining engineering, geomatics, geology, or civil engineering with some level of experience in surface mining, short range mine planning, drilling and blasting, geological modelling, and surveying is required.
To pursue a career as a Mine Engineer:
The following high school courses are recommended: agricultural education, natural resources, industrial technology, advanced mathematics, physics, chemistry, and computer courses.
Typical Employers:
Mine engineers can work for natural resources, energy, or chemical companies or the government.
Future Job Market/Outlook
The future outlook for a mining engineer will be good over the next five years.
Suggested Professional Organizations and Associations
Society for Mining, Metallurgy, and Exploration Inc.
American Institute of Mining, Metallurgical, and Petroleum Engineers
International Mining & Minerals Association