Information Technology (IT) Software Developer
Overview
Software developers create programs for computers or other devices that fill a specific need or niche within an agricultural business.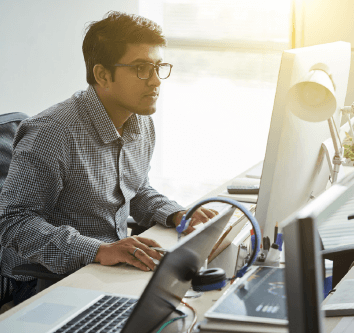 What responsibilities will I have?
Provide technical and systems design expertise to assist in the development, implementation, review and upgrade of Microsoft.Net-based management and decision making systems
Act proactively in providing suggestions in regards to product development, new services and technologies or enhancements to existing systems/configurations which will assist the end user in improving overall service to customers
Develop test plans along with expected results and perform quality testing
Prepare implementation plans along with back-out and recovery plans
Install and test software
Provide on-going production support as needed
Provide estimates on project requests; ensure timely delivery based on the estimates
Actively participates on assigned team projects fulfilling task assignments, meeting deadlines, and proactively seeking attainment of team goals
Ensures that technical skills are kept up to date to provide most efficient support to end users
Assists in the development of programming expertise within the systems development team
Promote agile practices such as continuous integration, paired programming, and cross-functional development within the team
Knowledge of agricultural terminology specific to the sector of agriculture the software is being developed for is a plus.
What education and training is required?
A bachelor's degree in computer science or computer engineering is required.
To pursue a career as a software developer:
The following high school courses are recommended: agricultural education, computer courses, mathematics and coding.
Where can I work?
Agricultural companies that provide software solutions to producer/end user will employ software developers to create and maintain software programs.
Future Job Market / Outlook
The job outlook for a software developer will be great over the next five years.
Suggested Professional Organizations and Associations
Association of Information Technology Professionals
Software Development Forum
Association of Software Professionals