Information Technology (IT) Programmer
Overview
An IT analyst ensures that writing, testing and maintenance of computer programs and applications are analyzed to meet user and process needs.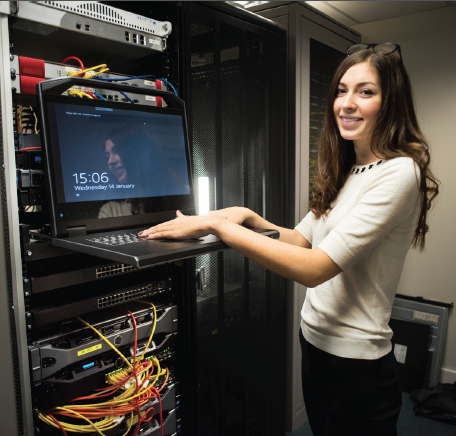 What responsibilities will I have?
Design all or part of an information system
Oversee program design activities to ensure they meet business process objectives
Analyze development objectives against corporate objectives and problems specified by analysts and/or designers
Perform all programming and/or configuration assignments
Define and incorporate system security and control procedures to protect data entrusted to assigned systems
Analyze and resolve software errors in a timely and accurate fashion
Ensure the documentation for programming, users of the system and other support service workers meet overall business process
Provide status reports where required
Draft design specifications for software applications
Create and maintain documentation for code and/or configuration throughout the system development lifecycle
Ensure the testing of the programs meet acceptance criteria
Train end users on established programs
Provide on-call support and problem resolution
Perform required maintenance and install enhancements to ensure effective operation of systems
What education and training is required?
An associate's or bachelor's degree in computer science, information systems or other technical area is needed to pursue a career as an IT Programmer.
To pursue a career as an IT Programmer:
The following high school courses are recommended: agricultural education, mathematics and computer courses.
Where can I work?
IT Programmers work for medium to large-scale agricultural companies with both internal and external software maintenance needs.
Future Job Market / Outlook
The future outlook for an IT programmer will be great over the next five years.
Suggested Professional Organizations and Associations
Association of Information Technology Professionals
National Association of Programmers
Network Professionals Association
Software Development Forum