Information Technology (IT) App Developer
Overview
An IT App Developer, or a mobile developer, designs, builds, tests, produces, and improves mobile apps for a business.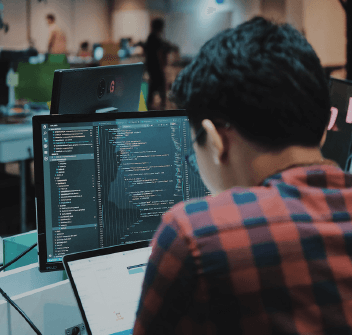 What responsibilities will I have?
Design and develop mobile applications for iOS and Android per the company's technology and communications vision or strategy
Create visually appealing as well as intuitive user interfaces
Analyze, review, and assess user requirements, specifications, and models for understanding the needs of the user
Gather information for the app development via interviews, focus groups, research, etc.
Document internal and external source code
Create implementation and test specifications for new applications; participate in testing
Handle support and documentation of the mobile applications created
Troubleshoot and implement testing solutions
Work closely with marketing and business team members as well as other developers to ensure goals and objectives are met
Participate in future mobile app development plans and discussions
What education and training is required?
A bachelor's degree in computer science, information systems, MIS, information technology, or software engineering is required.
To pursue a career as an IT App Developer:
The following high school courses are recommended: agricultural education, mathematics and computer courses.
Typical Employers:
IT App Developers work for medium to large-scale agricultural companies of varying types. They may also work for non-profits or government agencies.
Future Job Market/Outlook
The future outlook for an IT App Developer will be good over the next five years.
Suggested Professional Organizations and Associations
Association of Information Technology Professionals
National Association of Programmers
Network Professionals Association
Software Development Forum