Herdsmen
Overview
A herdsman typically manages the day- to-day farm operations for the farm/ranch owner. Many times a herdsmen will live on the property to be close to the animals at all times of the day.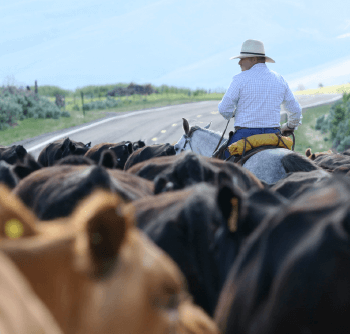 What responsibilities will I have?
Identify sick animals and administer proper care and/or call the veterinarian
Managing a breeding program including conducting artificial insemination
Build and repair new and existing fence and electric fence
Work independently and as a team
Operate heavy equipment and semi tractor-trailers
Assist with birthing
Maintain wells (electric/gas), pipelines, repair and maintain property and equipment
Transport animals to market
Keep thorough records in regards to
Communicate with the farm/ranch owner on a regular basis
What education and training is required?
An associate's or bachelor's degree in animal science or a livestock related field. Experience working with livestock is also needed.
To pursue a career as an herdsman:
The following high school courses are recommended: agricultural education, mathematics, animal science, anatomy, biology and chemistry.
Where can I work?
Herdsmen are need on large-scale ranches and farms some may be with independent producers and others may work for corporate animal production companies.
Future Job Market / Outlook
The future outlook for a herdsman will be good over the next five years.
Suggested Professional Organizations and Associations
National Cattlemen's Beef Association
American Sheep Industry Association
American Dairy Association