Heavy Equipment Operator / Forklift Operator
Overview
A heavy equipment or forklift operator is responsible for the loading and unloading of goods.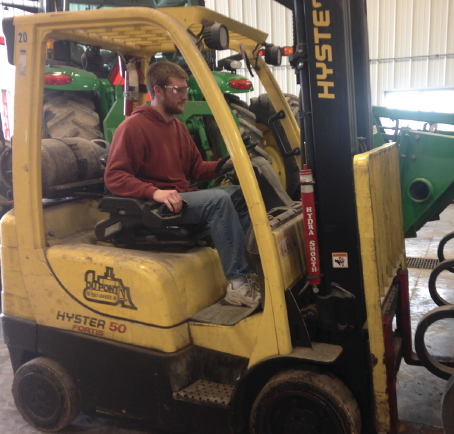 What responsibilities will I have?
Pull and stage orders for delivery with extreme accuracy
Load and unload trucks with designated products
Unload incoming products and materials
Ensure specification and quantity of orders are correct
Secure loads, close and seal trucks where necessary
Ensure product is transported from storage or receiving area in a manner consistent with safety, quality and production goals
Verify stock and identify losses
Keep inventory of goods loaded and record and sign tallies
Remove, weigh, stretch wrap and record finished pallets
Provide commodities to production lines
Maintain a clean and safe working area around loading area
Sample products and notify supervisor of any irregularities
Process report requests, documents, deliveries and/or materials for the purpose of disseminating information and/or materials to appropriate parties
Perform minor repair works as required for efficient loading operations
What education and training is required?
A high school diploma and forklift certification is required to become a heavy equipment or forklift operator.
To pursue a career as a Heavy Equipment Operator / Forklift Operator:
The following high school courses are recommended: agricultural education, diesel mechanics and mathematics.
Where can I work?
Heavy equipment or forklift operators may work for any agricultural business or organization that regularly transports and receives goods.
Future Job Market / Outlook
The future outlook for a heavy equipment or forklift operator will be great over the next five years.
Suggested Professional Organizations and Associations
The Forklift Truck Association
Industrial Truck Association
Material Handling Equipment Distributors Association