Graphic Designer
Overview
A graphic designer creates and designs graphical marketing content and media using computer software.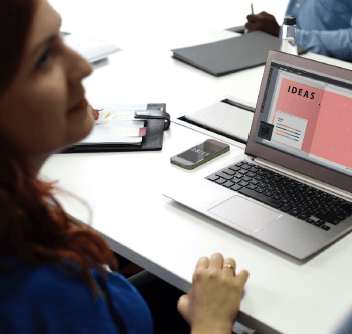 What responsibilities will I have?
Develop creative concepts for business marketing needs, externally or internally
Work through various media forms producing promotional materials: print, video, social media, presentations, ads, blogs, newsletters, etc.
Knowledge of various design software tools
Work with communications/marketing team to execute outlined marketing strategies
Keep abreast of changes, rules, regulations as related to various content and platforms
Develop new creative assets for print following established brand guidelines
Develop marketing campaign concepts and deliver through multi-channel execution (print and digital)
Create digital assets for website the and mobile sites
Support design needs of various departments as assigned
Ensure all brand standards are adhered to
Package and label design
Create and maintain technical labels/instructions for all products
Maintain print collateral library and requests (orders for sales staff and distribution)
Manage all company merchandise design, ordering and vendor relations
What education and training is required?
A graphic designer should obtain an associate's or bachelor's degree in graphic design, digital marketing, or other related field.
To pursue a career as a graphic designer:
The following high school courses are recommended: agricultural education, English, mathematics, art and computer courses.
Where can I work?
Graphic designers can work independently or may work for companies/organizations as well as marketing agencies.
Future Job Market / Outlook
The future outlook for a graphic designer will be great over the next five years.
Suggested Professional Organizations and Associations
National Agri-Marketing Association
American Institute of Graphic Art (AIGA)
Graphic Artist Guild
Society of Illustrators, Artists and Designers