Grain Elevator Manager
Overview:
Grain Elevator Managers are responsible for storing grain, shipping grain to processing facilities, and buying grain from farmers.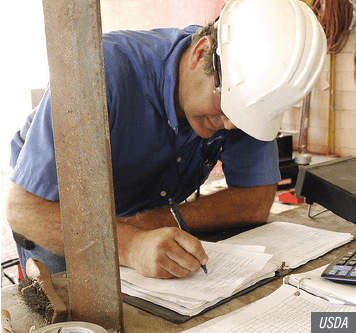 What responsibilities will I have?
Supervise, lead, and develop assigned full-time and part-time elevator employees
Train assigned employees to meet state, federal, and company regulatory and safety criteria
Responsible for grain handling including incoming, stored, and outgoing grain
Maintain the grain quality, blending, and provide grain drying services
Implements grain pricing, considering sample and inspection grade on all incoming and outgoing grain shipments
Ensures service charge levels are maintained
Assists with development and implementation of grain origination marketing plans
Responsible for compliance with OSHA; state; and federal safety regulations and maintenance and professional appearance of equipment, rolling stock, and facilities
Provides professional customer service resulting in increased sales
Stays current and informed on industry trends, competitive practices, and regulatory compliance
What education and training is required?
An associates or more preferably bachelor's degree in agricultural business, economics, marketing or agronomic related area is needed to pursue a career as a Grain Elevator Manager.
To pursue a career as a Grain Elevator Manager:
The following high school courses are recommended: agricultural education, biology, chemistry and mathematics.
Typical Employers:
Agricultural retail suppliers, processing companies and cooperatives.
Future Job Market/Outlook:
The future outlook for Grain Elevator Managers is projected to be good.
Suggested Professional Organizations and Associations:
North American Export Grain Association
National Grain and Feed Association
Transportation, Elevator, and Grain Merchants Association