Golf Course Superintendent
Overview:
Golf Course Superintendents are responsible for overseeing golf course management, maintenance, and operations.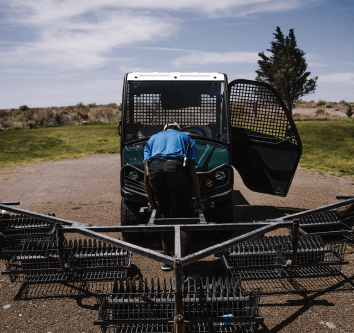 What responsibilities will I have?
Grow, maintain and manicure varieties of turf grasses
Conduct routine inspection of equipment and vehicle to ensure productivity and safety of the facility
Work closely with maintenance superintendents in executing horticultural schedules
Oversee treatment and make adjustments as needed for future applications to ensure continued quality of turf and ornamentals
Manage and document chemical, pesticide and fertilizer use in accordance with regulations
Implement the agronomic plan for the golf course
Oversee laborers and other technicians in carrying out farm practices
Coordinate logistics of harvest, delivery, and transportation of product
Manage full-time and seasonal employees
Report to golf course management/board of directors/members on a daily/weekly basis
What education and training is required?
Some courses may offer this role to someone with an associates degree but most require a bachelors degree in agronomy, horticulture or agronomy.
To pursue a career as a Golf Course Superintendent:
The following high school courses are recommended: agricultural education, biology, chemistry and mathematics.
Typical Employers:
Typical employers are private or public golf courses.
Future Job Market/Outlook:
The future outlook for Golf Course Superintendents is projected to be fair.
Suggested Professional Organizations and Associations:
Golf Course Superintendents Association of America
Midwest Association of Golf Course Superintendents