Freezer / Refrigeration Specialist
Overview
Freezer/Refrigeration specialists direct, implement, audit and evaluate the maintenance, installation, and repair of cooling and refrigeration systems in the manufacturing and processing sectors. They play a very important role in food safety.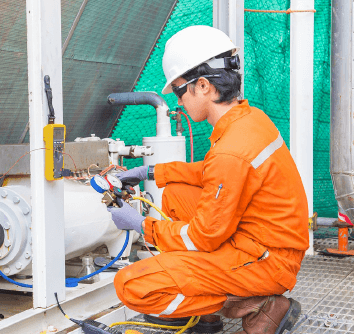 What responsibilities will I have?
Perform safe handling of refrigeration chemicals
Supervise the removal and placement of carcasses in cold storage rooms
Supervise the packing of meat and counts packs before freezing
Supervise the packing of frozen blocks into cartons
Ensure maintenance of machinery required for the freezing of meat products
Work closely and communicate effectively with supervisors to accomplish repair and maintenance and operation efficiency, including present and potential work problems with suggestions for new or improved designs or procedures
Knowledgeable of electrical testing equipment and basic hand and power tools
Ensure compliance with all company, federal, state and local regulations
What education and training is required?
An associate's degree with refrigeration training is required. Training/certificates in food handling safety and processing is a bonus.
To pursue a career as a freezer / refrigeration specialist:
The following high school courses are recommended: agricultural education, computer courses and mathematics.
Where can I work?
Meat and food processing plants that require products be frozen or refrigerated employee freezer/refrigeration specialist.
Future Job Market / Outlook
The job outlook for freezer/refrigeration specialist will be good over the next five years.
Suggested Professional Organizations and Associations
Association of Ammonia Refrigeration
National Frozen and Refrigerated Foods Association
Refrigerating Engineers & Technicians Association