Food Safety / Quality Assurance Manager
Overview:
Food Safety/Quality Assurance Managers abide by regulatory authority compliance for food companies products. They do so by implementing policies, strategies, and methodology testing.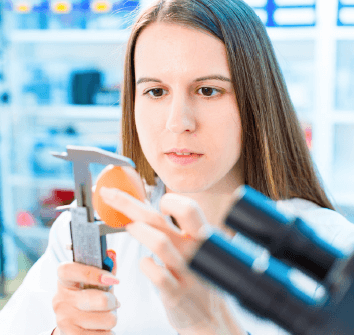 What responsibilities will I have?
Responsible for the quality control aspects of raw materials and finished products
Prepares reports on each test preformed for measuring quality, quantity and composition
Computes formulas, percentages or production specific factors using chemical and mathematical procedures
Assist in setting quality standards and ensure that production is maintained at such standards
Sample and identify, if any, bacterial or non-desirable excess material
Prepare graphs, charts and reports from test results
Responsible for maintaining the long-term continuity of production and service quality
Completes tests required for food product packaging
Keep records of all tests that have been carried out
Perform quality control analysis including tests and inspections of products and processes
Maintain the corporate quality manual and quality records
Review and report the principle causes of quality loss and non-conformance
Ensure all check sheets are correctly completed and all non-compliance found have had the correct action taken and signed off
Arrange, coordinate and participate in external quality audits
What education and training is required?
Bachelor's degree in Microbiology, Food Science, or Chemical Engineering.
To pursue a career in Food Safety/Quality Assurance:
The following high school courses are recommended: agricultural education, biology, chemistry and mathematics.
Typical Employers:
Food production companies, food chemical supply companies, and government inspection agencies.
Future Job Market/Outlook:
The future outlook for Food Safety/Quality Assurance Mangers is projected to be fair.
Suggested Professional Organizations and Associations:
Produce Marketing Association
American Council for Food Safety and Quality
National Association of Wheat Growers
American Association of Meat Processors