Fleet Manager
Overview
A fleet manager is responsible for managing a fleet of vehicles for a particular company that are used by its employees.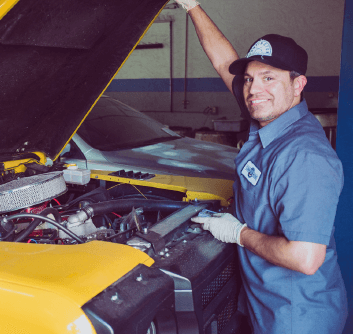 What responsibilities will I have?
Schedule use of fleet assets in the most cost efficient manner
Provide for the needs of fleet drivers
Communicate with drivers and mechanics about complaints
Log violations, and working with various plants and departments to ensure customer satisfaction
Monitor purchase of inventory parts
Gather bids on maintenance work to be done
Ensure vehicles are up to standards according to the Department of Transportation (DOT)
Maintain correct files regarding delivery shipments, expenses, accidents, etc.
Manage records all aspects of equipment availability and maintenance
What education and training is required?
An associate's degree is required to be a fleet manager, preferably one that includes automotive work.
To pursue a career as a fleet manager:
The following high school courses are recommended: agricultural education, business courses, computer courses, mathematics and personal finance.
Where can I work?
Fleet managers are employed by companies that provide and maintain vehicles employee use, most commonly agriculture chemical and seed companies as well as animal production companies.
Future Job Market / Outlook
The future outlook for a fleet manager will be good over the next five years.
Suggested Professional Organizations and Associations
Fleet Management Association
United Truck Drivers Association
Association of Maintenance Professionals