Farm Worker – Small Ruminant
Overview
Small ruminant farm workers are responsible for the daily care and maintenance of sheep that are used for meat or wool production, or goats that are used for meat or dairy production.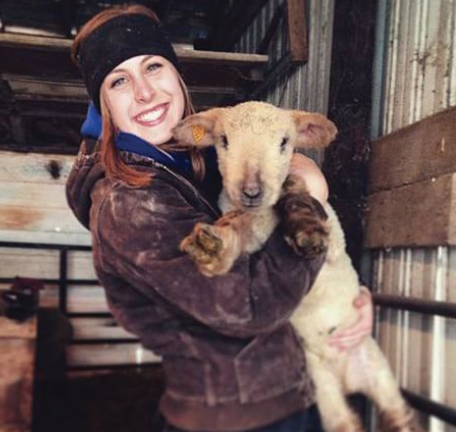 What responsibilities will I have?
Ensure animals have access to food and water at all times
Identify sick sheep or goats and determine proper treatment or contact veterinarian
Administer vaccinations and medications
Assist in breeding programs like artificial insemination and castration; also assist in lambing or kidding
Regularly bottle feed rejected lambs and kids
Cut lamb tails once of age
Assist in tagging lambs and kids
Shear sheep at least yearly or hire sheep shearer to do so; some farmers choose to sell wool as well
Perform and assist in milking operations for dairy goats; clean milking parlor after each milking and ensure milk quality is not compromised by following standards
Maintain high standards of animal welfare at all time
Transport lambs or goats to market once ready for sale or slaughter
Clean and maintain farm buildings and fences
What education and training is required?
A high school diploma is required to become a farm worker for small ruminant animals.
To pursue a career as a Farm Worker-Small Ruminant:
The following high school courses are recommended: agricultural education, biology, animal science, and mathematics.
Where can I work?
Small ruminant farm workers work for small to large-scale sheep and goat operations that may be privately or company owned. Small ruminant farmers also need to be willing to work flexible hours.
Future Job Market / Outlook
The future outlook for a small ruminant farm worker will be good over the next five years.
Suggested Professional Organizations and Associations
American Sheep Industry Association
National Lamb Feeders Association
American Lamb Board
American Goat Society
American Dairy Goat Society
Wool Grower Associations
State Sheep and Goat Industry Associations