Executive Assistant
Overview
An executive assistant provides support to the Chief Executive Officer (CEO) or President of the company performing planning, coordination, scheduling and secretarial activities on their behalf.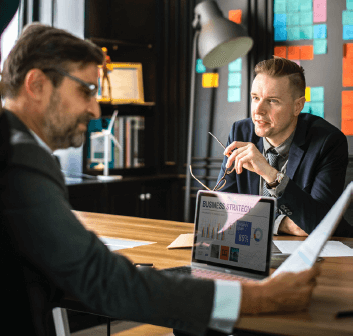 What responsibilities will I have?
Act as a personal assistant and confidential secretary
Perform secretarial tasks with a high level of competence, inclusive of personal correspondence
Attend regular meetings and record resolutions
Manage travel arrangements, business schedules and appointments
Communicate with other senior management as required and act on the executive behalf in routine matters requiring immediate attention
Organize all report and filing methods and procedures, and may participate in other functions such as public relations, accounting and personnel
Prepare meeting schedules including coordinating itineraries, compiling materials, organizing annual meetings and reconciling expense reports
Compose and prepare correspondence, such as staff notifications, Board minutes, and all messages from the CEO
Update and facilitate notifications pertaining to the CEO and internal Executive team such as biographies, new hire welcome announcements, organizational changes, and business contacts
Communicate on behalf of the CEO with good judgment and articulate with a clear understanding of the company mission
Provide a bridge for smooth communication between the CEO's office and internal departments; demonstrating leadership to maintain credibility, trust and support with senior management staff
Work closely and effectively with the CEO to keep him/her well informed of upcoming commitments and responsibilities, following up appropriately
Act as a "barometer," having a sense for the issues taking place in the environment and keeping the CEO well informed
What education and training is required?
It is not a requirement but many it may be beneficial for an executive assistant to have an associate's or bachelor's degree in business administration.
To pursue a career as an executive assistant:
The following high school courses are recommended: agricultural education, mathematics, English, computer courses and business courses.
Where can I work?
Executive assistants can be employed by essentially any type of company or organization both large and small.
Future Job Market / Outlook
The future outlook for an executive assistant will be good over the next five years.
Suggested Professional Organizations and Associations
Association of Executive and Administration Professionals
National Executive Assistant Association