Data Processor
Overview
A data processor provides administrative support for the capture and transfer of information for storage, processing or transmitting.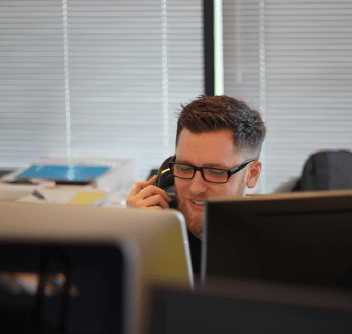 What responsibilities will I have?
Operate personal computer equipment with Microsoft software applications Above average computer experience with 10-Key data entry
Work with mathematical concepts such as probability and statistical inference
Apply concepts such as fractions, percentages, ratios, and proportions to practical situations
Proven problem solving, communication, organization and customer service skills
Solve practical problems and to interpret a variety of instructions furnished in written, oral, diagram or schedule form
Working in agriculture, knowledge of farming and animal agriculture terminology
Key in codes necessary to process information with a high level of accuracy.
Input information such as reports, mailing lists, accounts, payrolls, staff records and scientific information
Report, retrieve, confirm and update data that has been stored
Type and re-arrange information, including highlighting parts of the text, moving paragraphs from one page to another and formatting information into columns
Make alterations to information already stored on a computer
Print out reports, letters, labels and other documents as required
Sometimes required to undertake clerical duties
What education and training is required?
A high school diploma is necessary for a job as a data processor. Excellent computer skills are a must.
To pursue a career as a data processor:
The following high school courses are recommended: agricultural education, mathematics, business and computer courses.
Where can I work?
Companies who sell or have in inventory large quantities often have data processors. Food packing plants often have data processors to keep track of origin and inventory. As well as animal production companies that must retain records on animals.
Future Job Market / Outlook
The future outlook for data processor will be good over the next five years.
Suggested Professional Organizations and Associations
Commodity specific organizations
American Trucking Association
State Agribusiness Associations
National FFA Alumni Association