Corporate Recruiter
Overview
A corporate recruiter provides a full cycle of recruiting services to their business or organization including sourcing, attracting, and selecting talent in collaboration with business partners.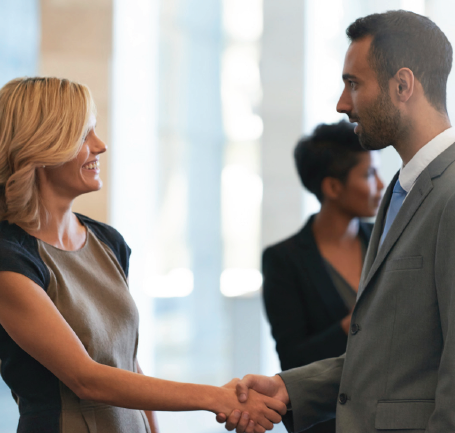 What responsibilities will I have?
Partner with hiring managers to establish recruiting strategies to identify top talent and target active and occasionally passive job seekers
Post jobs for recruitment as needed
May work with third party recruiters and develop professional relationships for hard-to-fill positions
Work with business unit managers, directors, and human resource to identify and understand business requirements for open positions
Utilize various recruiting sources to obtain adequate number of qualified applicants for staffing needs
Verify employment eligibility of each applicant
Collaborate with managers to identify and source qualified resumes
Track candidates' status through entire interview process and prescreen
Execute various forms of interviews on a regular basis and provide travel arrangements as necessary
Handle hiring paperwork from start to finish including the job offer letter
Contact applicants to inform them of employment possibilities, consideration, and selection
Develop salary offers for candidates
Conduct candidate reference and background checks
Follow up with new hires every few months their first and second years
Develop and maintain external relationships that may provide referrals of candidates
Continually create new, innovative methods to improve the recruitment process
Attend career fairs and events as needed
Assist in developing and managing employee training programs
What education and training is required?
A bachelor's degree in human resources, business administration, agriculture or a related degree is required to become an agriculture recruiter.
To pursue a career as a Agricultural Corporate Recruiter:
The following high school courses are recommended: agricultural education, business courses, economics, government, English, and computer courses.
Where can I work?
Corporate recruiters work for a variety of agricultural companies, businesses, cooperatives and organizations.
Future Job Market / Outlook
The future outlook for a corporate recruiter will be good over the next five years.
Suggested Professional Organizations and Associations
Society for Human Resource Management
Professionals in Human Resources Association
National Human Resources Association
National FFA Alumni Association