Chief Financial Officer
Overview
A Chief Financial Officer's (CFO) is responsible for the entire finance and accounting function of a business. They work closely with the company or organization's Chief Executive Officer and Chief Operating Officer.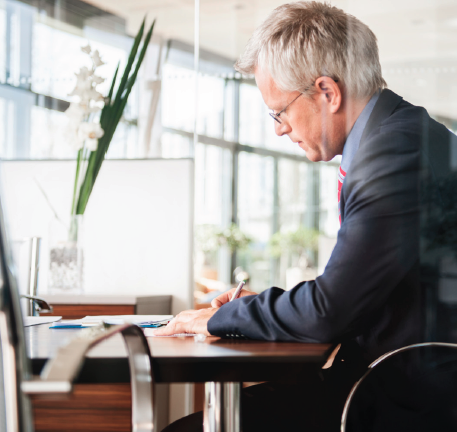 What responsibilities will I have?
Manage the finance, accounting functions, resources and financial assets of the company and subsidiary companies
Create, implement, administer, and evaluate all financial programs, procedures and supporting information systems of the company
Provide leadership in the development for the continuous evaluation of short and long-term strategic financial objectives
Ensure credibility of company finance team by providing timely and accurate analysis of budgets, financial trends and forecasts
Develop, implement, and maintain a comprehensive job cost system
Coordinate changes and improvements in automated financial information systems of the company
Ensure compliance with local, state, and federal financial reporting requirements
Serve as the primary interface with lenders and CPA firm
Partner with senior management in the development and execution of strategic business and/or operational plans
Hire and retain key accounting and financing talent
Act as the point person for all tax and audit activities
Stay informed about the regulatory environment and developments to the industry / competitive landscape to incorporate best practices throughout the company
Provide recommendations to strategically enhance financial performance and business opportunities
What education and training is required?
A bachelor's or master's degree in accounting, finance or business administration is preferred. You may also consider earning your CPA (Certified Public Accountant certification). To become a CFO in the agricultural industry, you must also have proven your ability through a generally accepted minimum of five years of related experience and have a strong background in leadership.
To pursue a career as a Chief Financial Officer:
The following high school courses are recommended: agricultural education, accounting, business courses, economics, government, and computer courses.
Where can I work?
Chief Financial Officers can work for any small to large company or organization within the agricultural industry.
Future Job Market / Outlook
The future outlook for a CFO will be good over the next five years.
Suggested Professional Organizations and Associations
CPA Connect
American Institute of CPA's
National Society of Accountants
The American Accounting Association
American Agricultural Economics Association