Budget Analyst
Overview
Budget Analysts are responsible for ensuring that the company profits and other resources are being used in the most adequate way possible. They study the company's budget to find ways to be more efficient and generate more profits.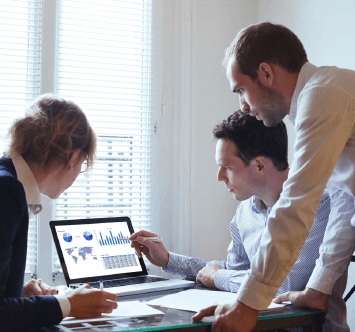 What type of responsibilities will I have?
Work alongside upper management to prepare an annual company budget
Analyze and approve budget proposals
Ensure all company budgets are combined and total correctly
Predict the future financial needs of the company
Observe corporate spending
Report fund availability to managers
Research cost effective budget plans for the company
Generate financial analysis, evaluations, and cost reporting activities of current and proposed financial plans
Provide timely and meaningful reporting of operations and budgets throughout the year
Effectively plan for and audits financial activity
Conduct implementation of sound accounting policies and procedures
Provide timely managerial decisions and controls through provision of analyzed and evaluated financial operational data and information to management
Ensure continuing departmental effectiveness through training development of staff
What education and training is required?
A bachelor's degree in accounting, finance, business, economics or related field is required to be a budget analyst.
To pursue a career as a budget analyst:
The following high school courses are recommended: agricultural education, mathematics, English, business courses and statistics.
Where can I work?
Budget analysts work for companies and organizations both large and small.
Future Job Market / Outlook
The future outlook for a budget analyst will be good over the next five years.
Suggested Professional Organizations and Associations
American Association for Budget and Program Analysis
The American Accounting Association