Auditor
Overview
Auditors are responsible evaluating the finances and internal operations of a business or individual.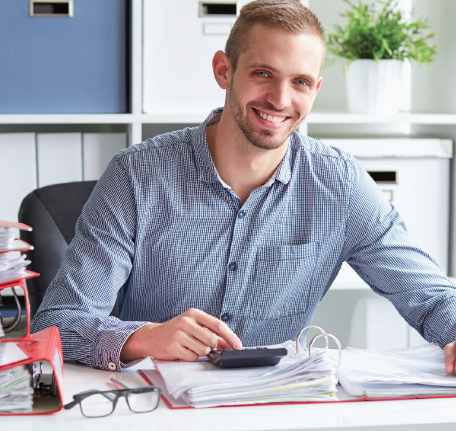 What type of responsibilities will I have?
Analyze specific aspects of a company order to confirm compliance or determine risk
Analyze sales activity, customer and competitor GAP analysis, financial modeling, exception reporting, IT audit, process re-engineering, product development, treasury and high-level strategic feasibility studies
Extract data from highly developed internal and external sources to deliver insightful and innovative customer strategy and solutions
Participate in, and/or manage, projects from conception through to implementation as either instigator or as executor across key business lines
Auditors are assigned at the discretion of management in specific business channels or may be assigned to one specific channel
Evaluate the adequacy and effectiveness of the company's existing systems of accounting
Monitor compliance with corporate systems and procedures by means of periodic testing and review
Verify the existence of assets and the extent to which they are safeguarded from loss
Determine the reliability and effectiveness of reporting systems and management data
Assist in the application of accounting practices, information systems procedures, and financial and operational policies and procedures throughout the company
Identify, analyze, and prioritize business risks; assign and supervise audit responsibilities; review work performed by audit teams; identify problems and develop solutions; manage and influence others
Manage audit project timelines
Assist and supplement the work of the company's independent outside auditors
What education and training is required?
At the minimum, an auditor should have a bachelor's degree in accounting, although a master's degree or certification may allow more job opportunities.
To pursue a career as an auditor:
The following high school courses are recommended: agriculture education, business courses, computer courses and personal finance.
Where can I work?
Most sizable companies have an auditor to ensure things being accounted and operated as they should and to hopefully prevent audits from the government. Some auditors are employed directly by the company and some are independent auditors that work for various companies.
Future Job Market / Outlook
The job outlook for an auditor is good over the next five years.
Suggested Professional Organizations and Associations
Institute of Internal Auditors
American Accounting Association