Agronomy Sales and Management
Overview:
Agronomy Sales and Management are responsible for providing support and knowledge of their agronomic products to customers. Their main goal is to sell those products either to retail or wholesale outlets. They also oversee new staff and train them in while being responsible for their own territorial sales.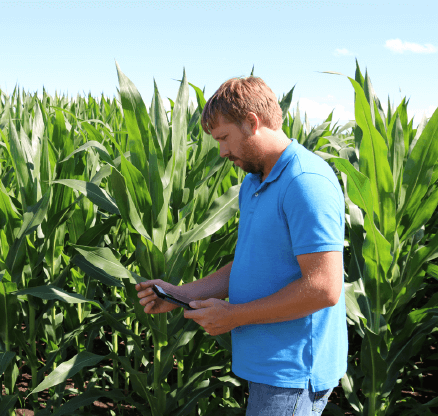 What responsibilities will I have?
Provide seed and fertilizer advice in relation to research and production of crops directly to the farmer
Provide advice regarding crop husbandry and crop rotation
Responsible for making agronomic related decisions regarding production activities
Develop and implement long term agronomic plans and practices to support organization/farm plans and budgets to maintain maximum production
Develop and implement regional agronomic marketing plans to support organization plans and budget
Responsible for marketing specific products and agronomic services to clients such as fertilizer, chemicals and/or seed
Develop and maintain close customer relations with key clients by providing professional agronomic service and advice
Arrange and coordinate various technical and marketing activities, these may include field days, farmer meetings, demonstration trials and trial sites
Maintain industry awareness regarding technical developments via networking, personal development and training
Organize or act as the liaison between the company and farmers to organize trial programs and assist with analyzing and reporting results
What education and training is required?
A bachelor's degree in agronomy, crop science, soil science, biology or a related field, such as horticulture, plant physiology or environmental science is required to become a agronomy sales person. You may also have a degree in agricultural business with a background or minor in a more agronomic related field.
To pursue a career in Agronomy Sales:
The following high school courses are recommended: agricultural education, a focus on science (particularly earth science, chemistry, biology) and mathematics and physics.
Typical Employers:
Employed by seed companies, crop protection companies and cooperatives.
Future Job Market/Outlook:
The current and future job market will be good for agronomy sales positions for those with increased training, and success.
Suggested Professional Organizations and Associations:
Soil Science Society of America
National Alliance of Independent Crop Consultants
American Society of Agronomy
Crop Science Society of America
Weed Science Society of America
American Farm Bureau Federation
National Farmers Organization