Will They Stay or Will They Go?
By Bonnie Johnson, AgCareers.com Marketing Associate
If you are in HR or recruitment, you may ask yourself this question about top talent in your organisation or those you are attempting to bring into your company. AgCareers.com conducted theCandidate Motivation & Behaviour Survey: Australia & New Zealand in late 2014/early 2015. The survey examined what motivates employee candidates in the Australia and New Zealand agricultural industries to look for a new position and ultimately make the decision to change jobs. Analyzing results can assist employers in developing retention and recruitment programs.

Thirty-one percent of all respondents were actively looking for a new job and the majority of these were currently employed. So-called passive candidates, those employed and either not interested or not searching for another job, made up 43% of respondents.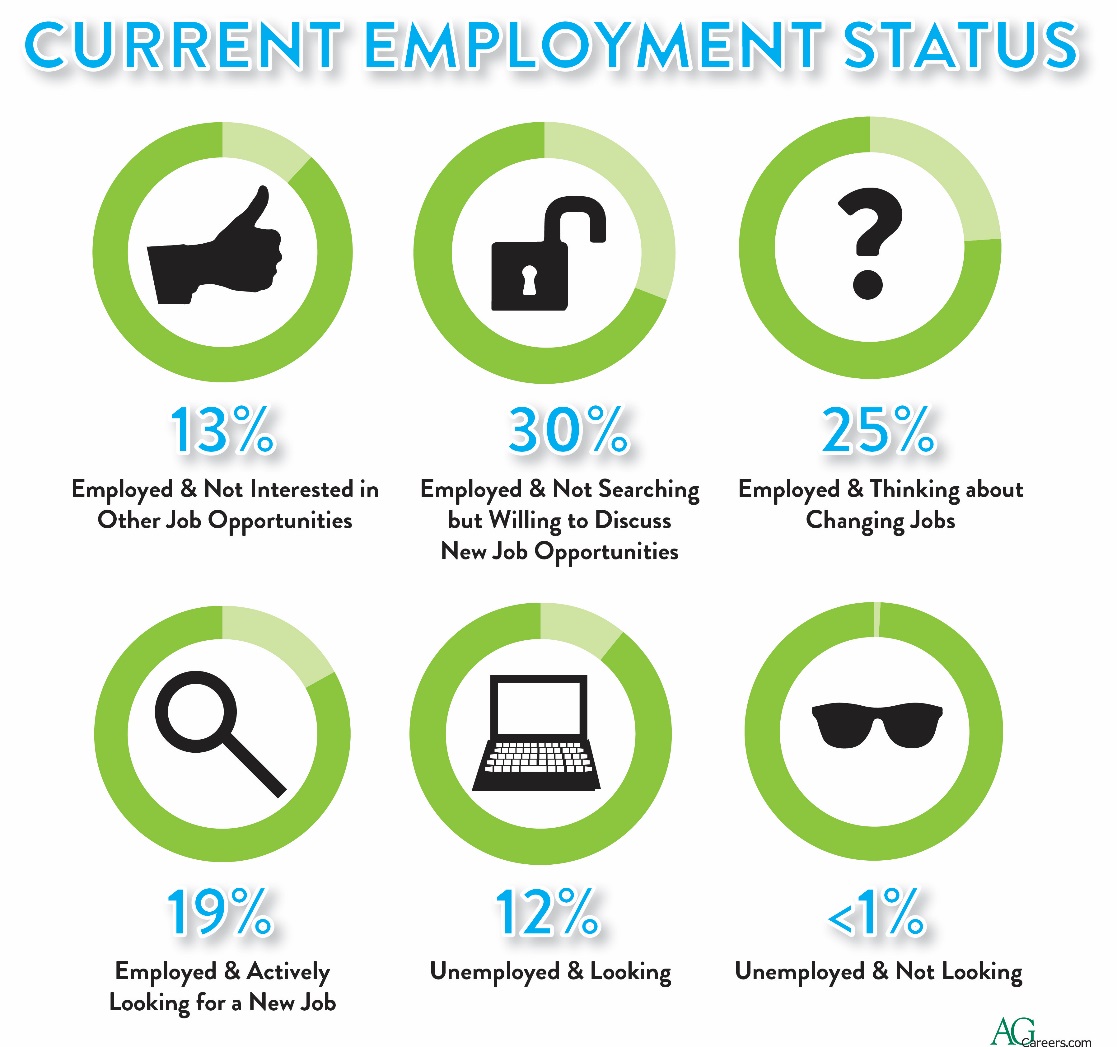 Currently Employed
Looking at respondents currently employed, there was a general decline in satisfaction with employers and job duties the more active the job seeker. Employees' relationship with their supervisor/boss can be a make or break component in retention. When we look closer at the extreme levels of satisfaction, candidates not interested or not searching were very satisfied with their supervisor/boss, while candidates thinking about changing jobs or actively looking were very unsatisfied with their supervisor/boss.

Employed candidates were asked what would motivate them to leave their current job for another position; career growth/advancement and higher compensation were the most likely motivators.

Additional Information
Click the following link to download your free copy of the full report: Candidate Motivation & Behaviour in the Agricultural Industry. There is additional information on the topics discussed above, along with details on job search behaviour, relocation, salary, confidence and more. The report is filled with detailed information to help you build the pipeline of top talent to your organisation!