Networking and continuing education opportunities beyond the classroom
By Mary Bowen, Kansas State University Master of Agribusiness
Earning a master's degree is great way to increase your knowledge on a subject or learn new skills. With most programs learning ends with the receipt of a diploma. However, you can leverage networking, continuing education and professional development opportunities throughout your lifetime. These opportunities extend the value of a master's degree well past the classroom.
Building a network of industry contacts you can call on throughout your career can be beneficial on multiple levels. From conducting business with new customers to getting advice on a work situation to finding a new position, former classmates that are now friends and colleagues are a bonus. Programs like the online Master of Agribusiness (MAB) at Kansas State University bring students together for short on-campus sessions to increase networking opportunities.
"The biggest plus of the MAB program at Kansas State University is the networking and connections throughout the agriculture industry that I did not have had before. The students in your cohort become part of your network immediately. I know that the relationships that I made within the program will be beneficial in the long term," Sarah Lukach, Principal Credit Officer - Food and Agribusiness at Compeer Financial, said.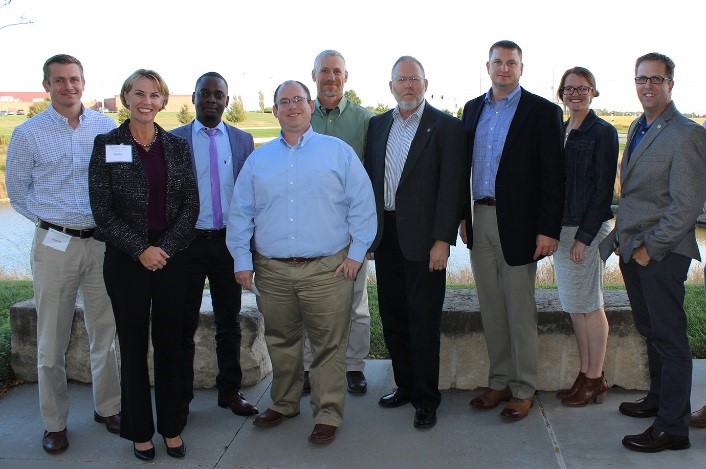 Professional development conferences provide alumni continuing education and networking opportunities to stay current with industry trends and topics. As an example, the MAB program offers professional development events in different locations throughout the U.S. At two upcoming events, students and alumni will interact with each other and industry leaders, while learning about the growing use of blockchain technology in agriculture at one event, and trends and career pathways in the animal health industry at another.
"A previous conference was very timely with great information presented on land values and farm income comparisons to what the industry went through during the late 1970s and early 1980s," Tyson Chick, General Manager at CHS SunBasin Growers, said. "It was also great to have interaction with faculty and alumni. I look forward to these events as a way to learn about current trends!"
In addition to formal professional development events, education programs may offer different types of travel for alumni. The MAB program hosts international farm and agribusiness tours for students and alumni to gain an enhanced global perspective as another form of continuing education.
The MAB program has led organized agribusiness tours to South America, Russia, Southeast Asia, Australia and New Zealand, the European Union and most recently, the United Kingdom. These trips included visits to crop and livestock operations, agribusinesses, and agricultural and food-related companies to gain a better understanding of industry in those regions. Not only a good way to learn about agriculture in different regions, the trips offer the chance to mingle with fellow ag enthusiasts with various industry backgrounds, along with expanding networking opportunities globally.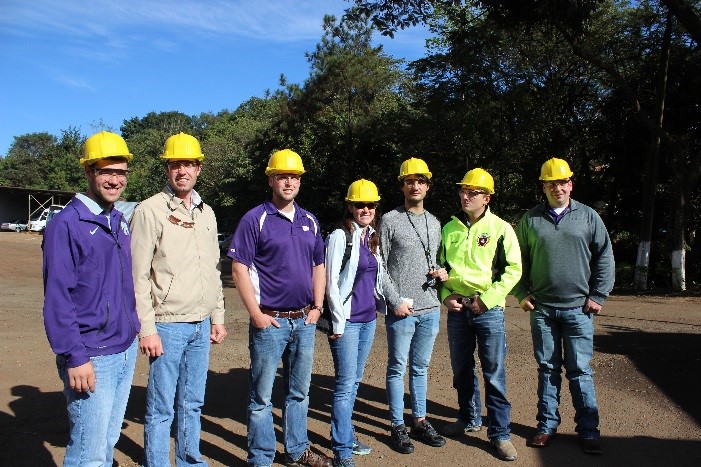 "The MAB farm and agriculture tour of Brazil was a once in a life-time opportunity! It was a privilege and an honor to represent Kansas State University and American agriculture in South America. We collaborated to learn more about Brazilian production practices, while Brazilian agriculturalists asked about our production practices. The trip was well worth the time and investment in my education," said Andrew Lauver, Manager of Industry Relations for North America with Syngenta, said.
If you have been thinking about a master's degree, remember to consider the possible benefits and opportunities for continuing your education after graduation when making your decision. Programs should be able to put you in contact with current students and alumni to get a first-hand perspective of the master's program and personal experiences. This can provide a better overall picture of the advantages gained through higher education.
The Kansas State University Master of Agribusiness program is currently taking applications our January and August 2019 cohorts. For more information on how the program can help your career or to participate in a professional development conference or international farm and agribusiness tour, please go to www.mab.ksu.edu, call 785-532-4495 or e-mail mab@ksu.edu.
---
© 2018 www.agcareers.com