Women in Agriculture Making a Difference

By Mary Bowen, K-State Master of Agribusiness
Women are increasingly playing a vital role in the food, animal health and agribusiness industry. Dana Brooks is from a small town in the southeast Arkansas Delta region, where she grew up working in cotton, rice and catfish farming agribusinesses.

After high school, Brooks went to work for a local grain elevator and became interested in grain merchandizing, commodity trading, and farm policy. Attending a local university part-time while working full-time, she obtained her degree in agriculture from University of Arkansas at Monticello in 1996.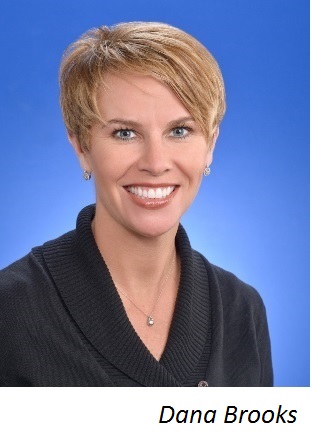 Upon graduation, Brooks joined Riceland Foods Inc. in Stuttgart, Ark., as a grain merchandiser. Though merchandising was her dream job, a series of unfortunate events, including the untimely death of Brooks' father in a 1996 farming accident, necessitated a move closer to home. In 2000, Brooks was contacted about going to Washington, D.C., to become the agriculture and trade legislative assistant for a congressman from Arkansas on the House of Representative's Agriculture Committee. She's been representing agriculture in Washington, D.C. ever since.

To stay current and competitive in her position, Brooks considered returning to school for more education.
"It was frightening to decide to go back to school at 40 years old, but I had a desire to be competitive in the current Washington, D.C., job market. I had been looking at different programs from law school to an MBA for more than decade. I knew a couple of people who had been or were currently enrolled in the Kansas State University Master of Agribusiness program. The acceptance criteria, distance learning component, course outline, friendly and encouraging staff, and KSU's reputation made this choice the best for me," she said.

The ability to earn a master's degree while continuing to work full-time allowed Brooks to learn skills needed for advancing career.

"The Master of Agribusiness program helped me grow professionally while providing a good combination of business tools with an agricultural emphasis," Brooks said. "I am able to read financial reports more thoroughly, I have become more engaged in senior management meetings, and can apply the knowledge I've learned throughout the MAB program."

Last fall, due to her experience, education and passion for agriculture, Brooks received an Ambassador Recognition Award for outstanding advocacy for women in agribusiness, the agriculture and food industries. Each year at Women in Agribusiness (WIA) Summit, a business unit of HighQuest Partners, recognizes three women who have supported the mission of helping global agribusiness companies understand the value of recruiting, retaining and advancing women by using their own networks and resources (www.womeninag.com). Brooks' leadership and operation of Women in Agriculture in Washington, D.C., ("Waggies") uniting hundreds of women demonstrates her commitment to empowering women in agribusiness.

Currently serving as Advisor of U.S. Government Relations for Elanco Animal Health, Brooks was asked to speak at the annual Women in Agribusiness Summit in New Orleans. The Summit brought together women to develop valuable professional skills, network with executives and learn about the industry outlooks and trends in an interactive and innovative forum.

"It is a pleasure to meet, mentor and be mentored by other ladies in agriculture from around the nation. I'm very lucky to be in Washington, D.C., where some of the brightest minds in the world live and work. Women can thrive in the Capitol City and the increase of women representing agriculture here is amazing. Farmers, ranchers, and growers in the United States should be proud of the fact that they are well represented in the halls of Congress, USDA, and the White House by rural and farm girls who care deeply about agriculture," Brooks said.

The friendships Brooks has made in Washington, D.C. are lifelong friendships. She encourages women to join "Waggies" for networking and philanthropic services. What started as social happy hours among a few girlfriends on Capitol Hill has grown into quarterly events that average 40 attendees. Brooks admits her career success has been a team effort. Women and men all along her life's journey have mentored her and encouraged her to follow her dreams, not limit her goals, and set the bar high for personal and professional achievements. She often meets young women for coffee or lunch in D.C. to share the same words of support with them.

"It is so much fun and very rewarding to see young women leading at USDA and Agriculture Committee meetings. I want to hug them or give a high five and say 'you go girl!'" Brooks said.

The MAB program is currently taking applications our August 2015 and January 2016 cohorts. To find out how you can be a part of the K-State Master of Agribusiness program or for more information on how the MAB can help your career, please go to www.mab.ksu.edu, call 785-532-4495 or e-mail mab@ksu.edu.