Retention Key in 2020 - A Look at the Latest AgCareers.com Market Research
By Kristine Penning, AgCareers.com
It's no secret that retention has long been an important strategy for recruitment professionals in agriculture. But with the war for excellent talent becoming increasingly intense in this job seekers' market, it is increasingly becoming a top concern to stay competitive.

AgCareers.com responded to this growing concern in 2019 by conducting the "Retention Practices within the Agriculture Industry" survey. The goal of this survey was to offer human resource and recruitment professionals in the agriculture industry with a benchmark for their current retention efforts as well as to give insight into what tactics are most impactful. We hope the results uncovered in this survey will enable agribusinesses to assess and adjust their current retention strategies to compete for top talent over the next several years.

A Concern Likely to Increase

More than 85% of participants felt concerned or very concerned about their organization's employee retention. Just 13% expressed indifference toward current employee retention within their organizations. Most participating employers seemed to agree that their concern over retaining employees had increased over the last two years (73%).

Looking ahead to the next two years, more than half of participants felt that their concern over employee retention would increase (57%) with 40% stating that they felt it would stay the same.

Areas of Top Concern

Overall retention is certainly a concern, but which employment levels and career types do employers consider most concerning to retain? When we look at employee groups, it seems that participants are most concerned with retaining hourly/non-exempt employees: 39% said they were "highly concerned" and 35% "concerned" about retaining this employee group. This is followed by salary/exempt employees with 46% citing "concern" over their retention. Other employee groups are broken down in the chart below: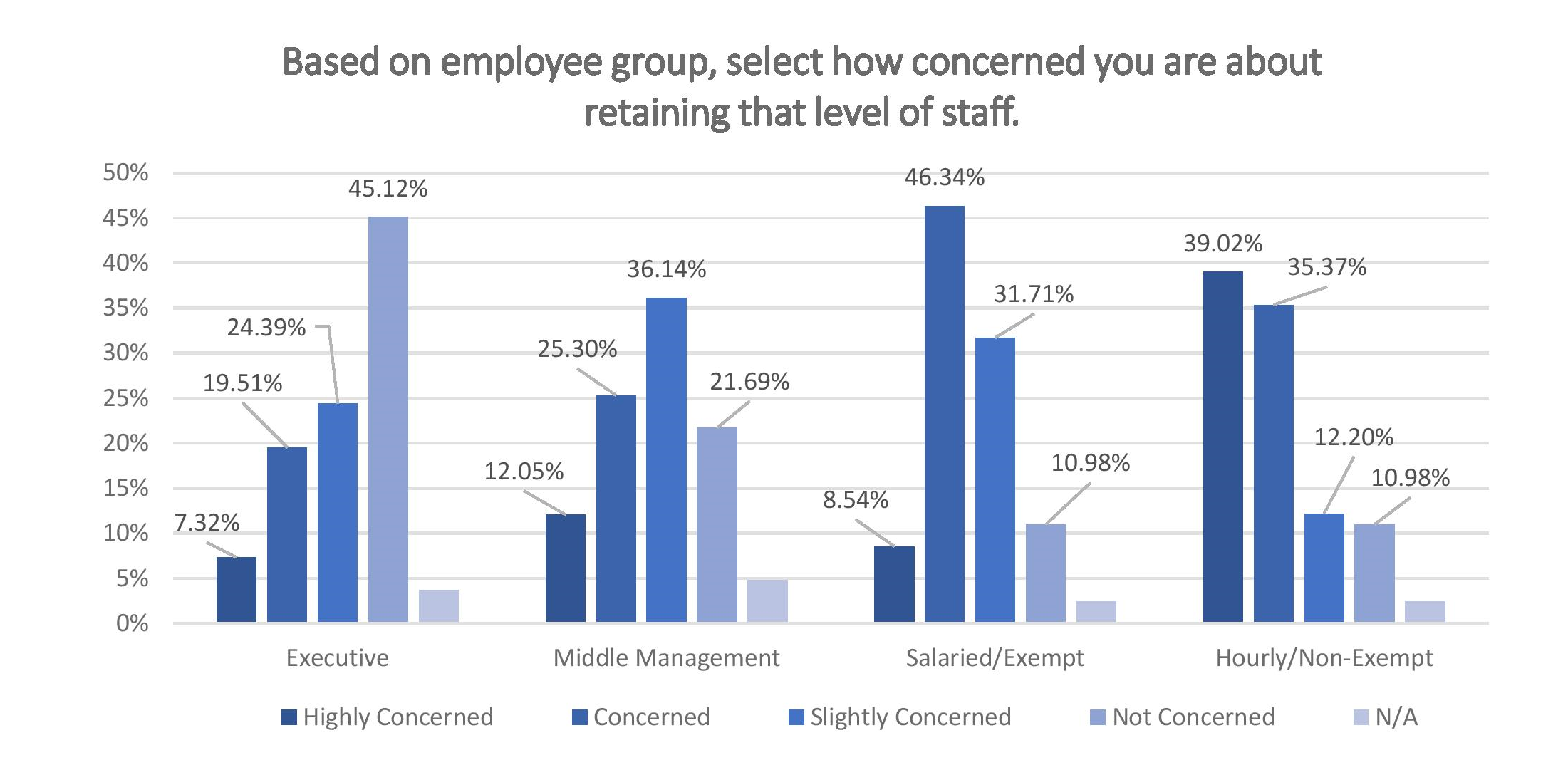 As for career types, participating employers cited the most concern over retaining technical and skilled-level roles with 30% saying they felt "highly concerned." This group is followed by production level roles (i.e. manufacturing, live production). View other findings in the following chart: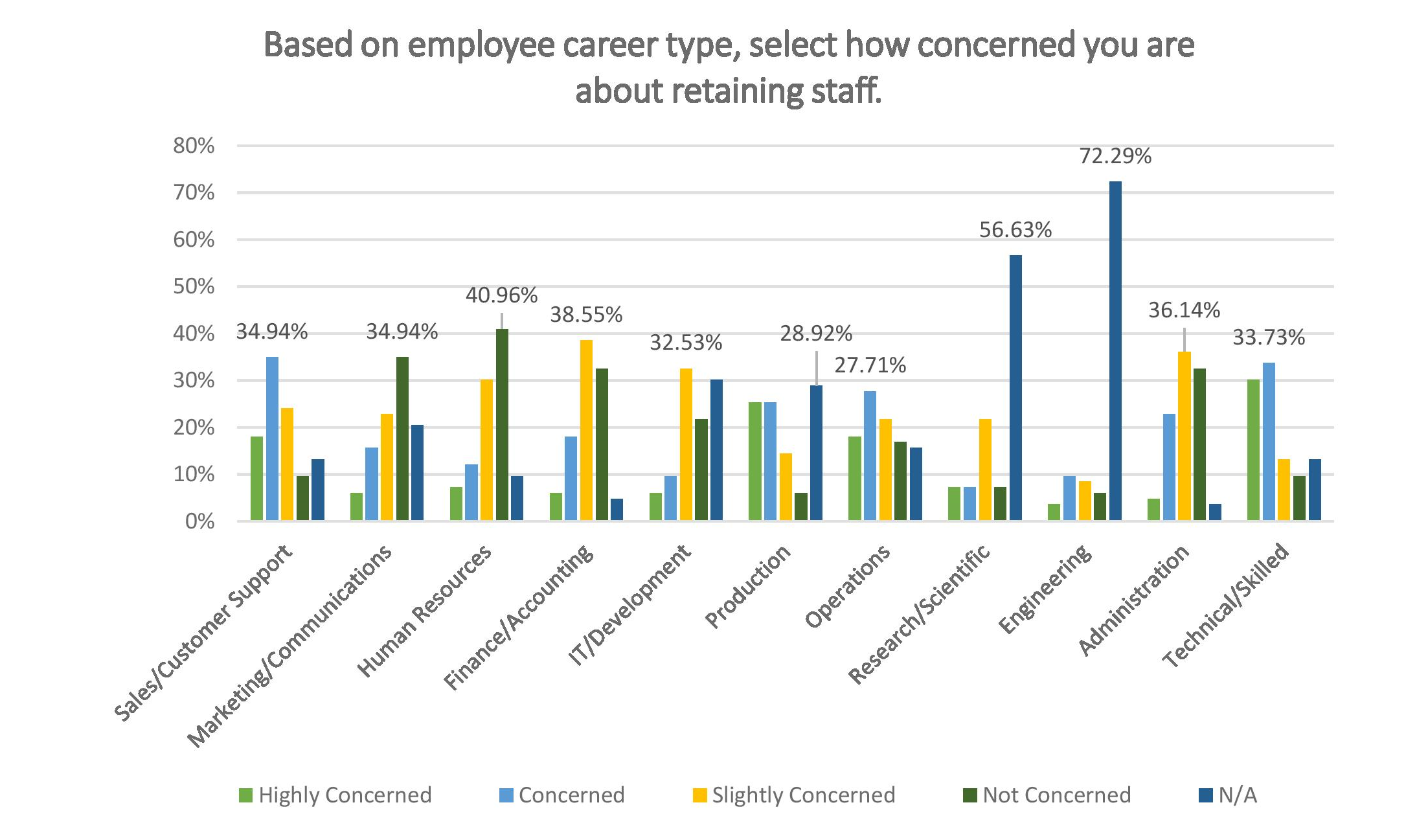 Look for more articles around our findings from the "Retention Practices within the Agriculture Industry" survey in upcoming newsletter articles, or download the full report on AgCareers.com now.