How's Your Candidate Experience?
By Bonnie Johnson, AgCareers.com
Think about all the interactions a candidate has with an employer during the recruitment and hiring process. From the job posting, all the way to training and onboarding, the candidate experience is important through each phase of the recruitment process.

AgCareers.com collected information about how job seekers in our industry are treated and how they perceive they are treated. So, what do they think? And how can we improve the candidate experience?

Key candidate experience themes emerging from the 2018 AgCareers.com Candidate Experience Survey analysis included the importance of employer responsiveness, clarity, communication throughout the process, and the opportunity for feedback.

What frustrates candidates?

We asked candidates about the most discouraging aspects of the job application process. Employers' unresponsiveness was cited by the majority of candidates as the most discouraging aspect.

3 Most Discouraging Aspects of the Application Process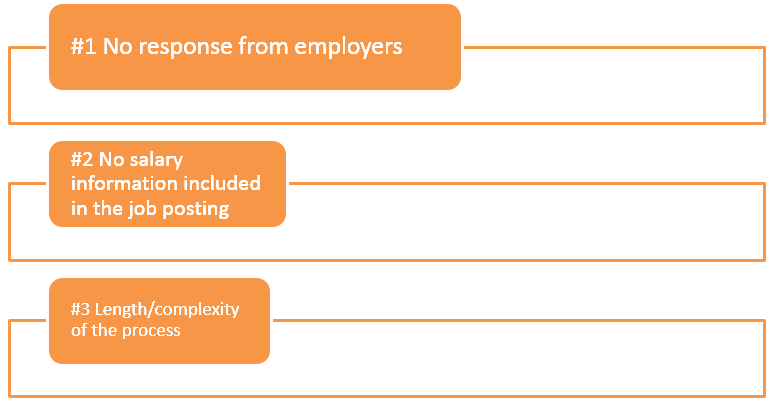 One-third of candidates said they "rarely" or "never" heard back from employers with a confirmation of their application receipt. Nearly 90% of respondents said an organization's lack of response was likely to impact their decision to apply for future openings with the company.

Creating a positive experience

Candidates were asked to rank how influential certain factors were in creating a positive interview experience. Results indicate that the candidate experience begins at the start of the hiring process, and for employers, this is when they are creating the job posting. The most influential factor in creating a positive interview was to make sure the "actual job description properly aligns with the job posting." Does your job posting accurately reflect what the position actually entails, or are you overselling?

3 Most Influential Factors: Creating a Positive Interview Experience

The 2018 Candidate Experience Survey asked candidates about the most important information in a job posting, their application activity, company brand perceptions, discouraging aspects of the application process, employer responsiveness, the interview, and more factors influencing the overall candidate experience. Download the full report here: https://www.agcareers.com/reports.cfm

For an in-depth discussion on candidate experience, including how your organization can evaluate and improve, ask about ordering our "Delivering a Meaningful Candidate Experience" webinar recording. Email agcareers@agcareers.com for details.