Agribusiness HR Review – Report Released
Nearly 70% of U.S. ag companies and over 50% of Canadian ag companies expect their workforce to increase in size within the next two years, according to the recently released Agribusiness HR Review. The expectancy of business growth indicates an advantageous environment for employees working within agribusiness across North America. As employers search for ways to meet increased business demands, recruitment and retention efforts will take center stage.

The survey, conducted by AgCareers.com, highlighted various strategies utilized in both large and small ag businesses alike to win talent. Altogether participants estimated as many as five thousand job openings would need to be filled in the next twelve months. Most of these companies continue to find employee referrals and networks the most effective means of attracting prospective applicants to their organization (80.91%). Referrals were followed by the use of industry specific job boards (i.e. www.agcareers.com ) 69.09% and college and university recruitment, 58.18%. The use of social networks or social media to support recruitment efforts nearly doubled from just last year, in the U.S. More than 50% of agribusinesses in North America are now using social media and social networks for recruitment. The number could easily be as high as 75% in the coming year, based on the projection of those planning to begin using these outlets.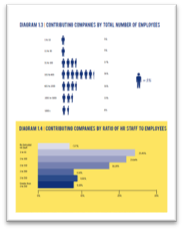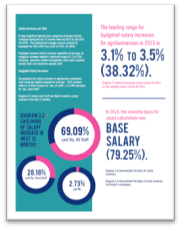 Roughly 60% of agribusiness companies plan to do more graduate recruitment in the next 1 to 5 years. This push for new graduate hiring was largely driven by the competition for talent in addition to career progression and succession planning. AgCareers.com also learned 83.33% of U.S. agribusinesses attracted new graduates through their formal internship program, while another 80% utilized on-campus recruiting at colleges and universities. Somewhat similar to Canada, a combined 78% offered either a formal internship program (34.15%) or student work experience (general/seasonal labor) (43.90%). Canadian agribusinesses also utilized on-campus recruiting at colleges and universities (78%).

The majority of companies shared they were able to compete against other employers for talent by primarily offering better benefits. Companies also indicated they are paying close attention to compensation. More than half of the survey participants had performed a compensation market study within the last two years; three out of four of those had completed the review within the past twelve months. Employees within agriculture typically saw salary increases between 2% to 3% in the last year. In addition, more than 95% of North American ag companies said some or all staff are likely to see increases in the coming year. Ag employers will need to continue to engage and motivate employees through a variety of ways including compensation, benefits, training and development, promotion, flexibility and beyond to retain high performers.

Want to know more about what other ag companies are doing to engage, retain and recruit? Find out in the full Agribusiness HR Review report:
Budgeted salary increases
Performance reward systems
Training and development programs
Sources for compensation data for benchmarking in agriculture
When are salary reviews conducted
The proportion of females in the ag workforce
The most popular benefits being offered
Expected retirement trends in the next 1-5 years?
Human resource managers and business leaders from over 150 agriculture companies participated in AgCareers.com's eighth edition Agribusiness HR Review. The final analysis and resulting trends represents current HR practices for an estimated 250,000 ag employees across North America.