Helena Agri-Enterprises, LLC Jobs and Careers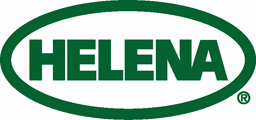 Helena Agri-Enterprises, LLC, headquartered in Collierville, Tennessee, is one of the foremost agronomic solutions providers in the United States. Helena markets and sells inputs that improve agricultural productivity for greater customer returns. This includes seed and seed treatments, fertilizer and application services, crop protectants, financial services and precision ag services. Helena also has its own line of products through Helena Products Group, which includes adjuvants, crop protection products, fertilizers, crop production products and seed treatments. Helena's theme of People…Products…Knowledge… reinforces the company's commitment to helping customers succeed through knowledgeable and dedicated people, useful and unique products and the latest proven technologies.

Helena Agri-Enterprises, LLC is proud to support the Ag Warriors program, which connects military men and women with career opportunities in agriculture. As an employer supporter of the Ag Warriors program, Helena Agri-Enterprises, LLC is communicating a commitment to actively recruit and employ talented soldiers that meet our organization's needs.
Follow Company
Current Job Listings:
Seed Buyer
05/05/20
West Des Moines, Iowa, Midwest United States, USA
Truck Driver
05/11/20
Albion, Nebraska, Midwest United States, USA
Browse Helena Agri-Enterprises, LLC Jobs by Location
Cities
States