2020 AgCareers.com Roundtable Goes Virtual
May 21, 2020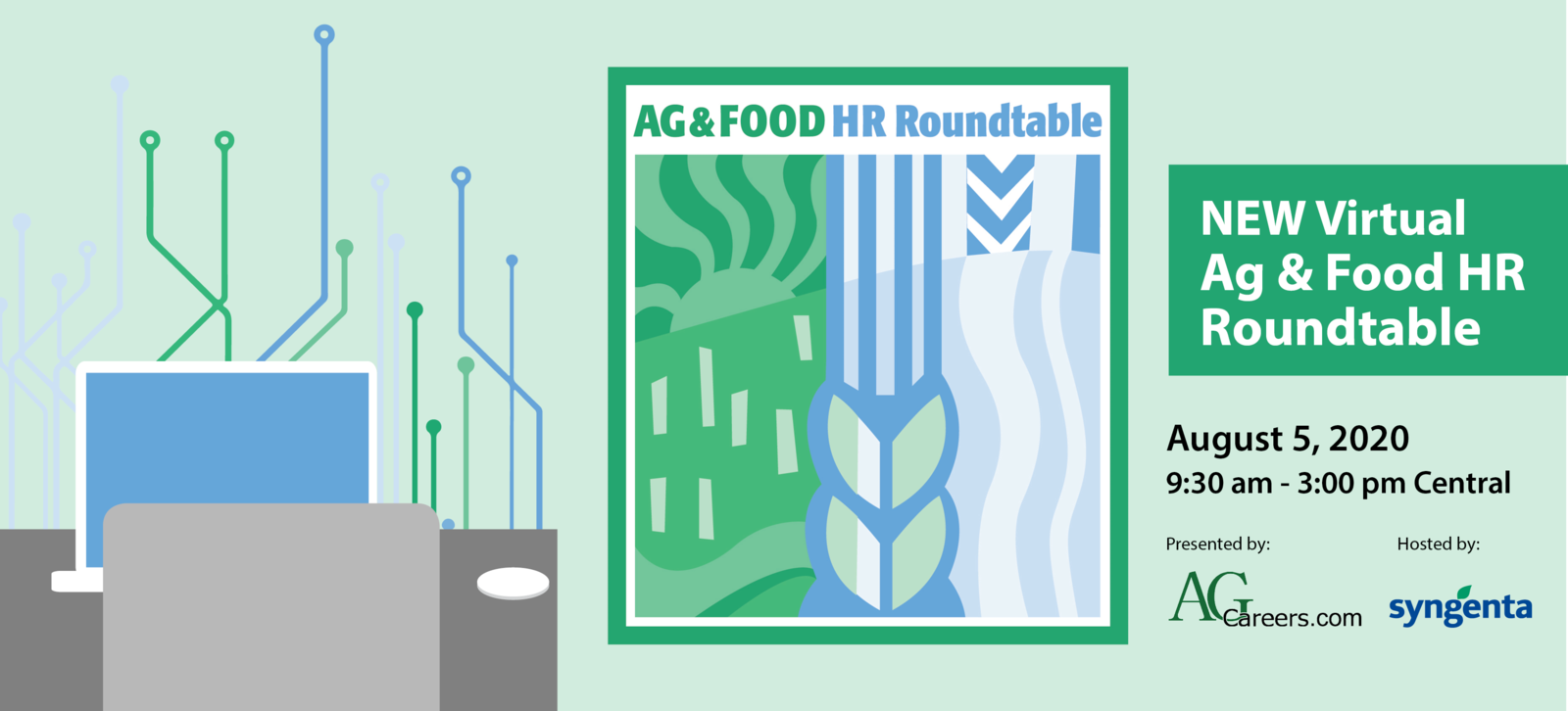 Announcing: The 2020 AgCareers.com Ag & Food HR Roundtable is going virtual!
For the safety and concern of our participants, AgCareers.com has decided it best to hold this year's annual Ag & Food HR Roundtable virtually. Mark your calendars and plan to join us Wednesday, August 5 for the same great educational content and creative ways to virtually network.
For just $295, participants will have access to the live stream event on August 5, a series of on-demand content to watch at your convenience, access to networking table topic discussions, a virtual event toolkit, and more.
Topics Include:
Leading During a Pandemic
COVID-19 Impact on the Ag Workforce
Virtual Recruitment Strategies
Student Recruitment Amid a Pandemic
Navigating the Non-Traditional Workplace
International Recruitment
Retention: Is It a Focus?
Don't miss this one-of-a-kind recruitment and retention event perfect for human resource professionals, business recruitment specialist, managers and leaders, university and college career services and faculty, and industry association representatives.
We look forward to you joining us as we bring back some normalcy and focus on recruiting and engaging talent into the agriculture and food industry.
Find out more details here: 2020 AgCareers.com VIRTUAL Ag & Food HR Roundtable