De Lacy Executive Recruitment North America Jobs and Careers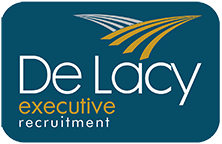 De Lacy Executive Recruitment North America offers professional recruitment services for employers and candidates in agriculture and food. The De Lacy team of professional consultants is committed to exceeding the expectations of those whom we serve.
Founded in 2000 in the United Kingdom, the De Lacy team has focused largely on agribusiness and food processing sectors and has grown to be the best-known recruitment business for the sector. Building on this strength and stability, as well as the growing demand for international search inquiries, De Lacy Executive Recruitment expanded into North America in 2018.
De Lacy was built on the pillars of confidentiality, integrity, honesty and excellence. Our focus is about quality and commitment to service. We work with candidates from supervisory to director level. As a candidate, De Lacy will provide career development advice, career consulting, as well as preparation for interview success. Open communication, confidentiality and complete transparency are top-of-mind for De Lacy consultants as they work with you throughout the process.
Follow Company
Current Job Listings:
Grain Buyer
10/11/19
Northgate or Minot, North Dakota, Mid-West United States, USA