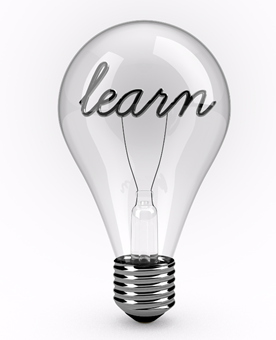 Pavitar Saini
February 22, 2023
Newsletter Article
It's never too late to invest in yourself and your future success.
---
Are you tired of applying for job after job and never hearing back? Are you feeling stuck in your current job, unable to advance your career? One way to break through these barriers is through continuous learning and professional development. By investing in your skills and knowledge, you can stand out to potential employers and increase your chances of landing your dream job.
In this article, we'll explore the importance of continuous learning and professional development for job seekers and provide practical tips on how to make it a part of your job search routine.
Why Continuous Learning Matters
In today's rapidly changing job market, employers are constantly seeking individuals with up-to-date skills and knowledge. By continuously learning and developing your professional skills, you demonstrate that you are dedicated to your career and that you are willing to adapt to new challenges and opportunities.
Continuous learning can also help you stay competitive in your industry. By staying on top of industry trends and emerging technologies, you can position yourself as an expert in your field and increase your value to potential employers. In fact, it's estimated that half of the workforce will need to upskill by 2025.
Tips for Making Continuous Learning a Part of Your Job Search Routine
Set aside time for learning.
Making continuous learning a part of your routine requires intentional effort. Set aside time each week to learn something new, whether that's taking an online course, attending a workshop or conference, or reading industry publications.
Identify your learning goals.
Before you start learning, identify your goals. What skills do you need to develop to advance in your career? What certifications or qualifications would make you more competitive in your job search? Once you have a clear understanding of your goals, you can tailor your learning efforts to meet those needs.
Leverage online resources.
The internet is a treasure trove of information and resources for professional development. Take advantage of online courses, webinars, and tutorials to expand your knowledge and skills. Many of these resources are available for free or at a low cost, making them accessible to job seekers on a budget.
Network with industry professionals.
Networking with other professionals in your industry can provide valuable opportunities for learning and professional development. Attend industry events and conferences, join professional organizations, and connect with others on social media to expand your network and learn from others in your field.
Continuous learning is not just about acquiring new skills and knowledge, but also about putting that learning into practice. Seek feedback from others in your industry or from mentors on how you can apply what you've learned to your work.
By investing in continuous learning and professional development, you can not only advance your career, but also stay up to date with the latest trends and technologies in your industry. This will help you adapt to new challenges, build your confidence, and stay competitive in the job market.
In conclusion, as a job seeker, the importance of continuous learning and professional development cannot be overstated. By setting learning goals, leveraging online resources, networking with other professionals, seeking feedback, and making learning a part of your routine, you can increase your value as a candidate and ultimately achieve your career goals. Remember, it's never too late to invest in yourself and your future success.
At AgCareers.com, we understand the importance of continuous learning and professional development in today's job market. That's why we offer a comprehensive Career Success Library for job seekers looking to gain insights and tips on how to succeed in their job search.
Our library is packed with valuable resources on topics such as resume writing, job searching strategies, interview techniques, networking tips, and much more. We also offer Career Exploration resources to help job seekers stay up to date with the latest trends and technologies in their industry.
Don't let the ever-changing job market leave you behind. Explore our website today and take advantage of the many resources we offer. Whether you're just starting your job search or looking to take your career to the next level, we're here to help you succeed!