Overview
Wildland firefighters combat and prevent forest or prairie fires. Forest Fire Tower Watchmen reside in fire towers to observe a particular area for fires and then notify the proper authorities.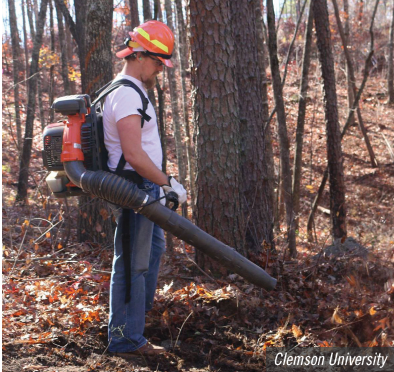 What responsibilities will I have?
Serve as a firefighter or engine operator during wildfire suppression
If serving as a fire tower watchman or in a dispatch role, contact appropriate emergency personnel to control and extinguish fires
Provide rescue and alert emergency medical assistance to persons or animals injured in fire
Conduct maintenance on fire engines, tractors, mowers, chainsaws and other tools
Participate in fire break preparation, which includes the removal of rocks, trimming of trees, and mowing to more easily stop the spread of wildfire
Maintain preparedness throughout fire season including readiness of gear and equipment
Process and interpret weather information to determine burning likelihood
Assist with fire training orientation
Record and maintain fire logs
Perform fire station housekeeping as needed
What education and training is required?
The wildland firefighter field is competitive, so while a high school diploma will suffice, it is recommended that you pursue an associate's or bachelor's degree in fire science or natural resources.
Possessing a physical training regimen is also preferable, as wildland firefighters should be in top physical condition. You must be able to lift heavy equipment and be on your feet for long periods of time. Fires may last several hours, so you also must be prepared to work significant overtime during fire season.
To pursue a career as a Wildland Firefighter:
The following high school courses are recommended: agricultural education, natural resources, environmental science, biology, chemistry, physical education, and mathematics.
Typical Employers:
Wildland firefighters and fire tower watchmen typically work for specialized fire departments and wildland firefighting agencies, fire safety organizations and associations, preserves and parks, or other conservation and natural resources organizations. A position as a wildland firefighter or fire tower watchman may be full-time or you may be employed only during fire season.
Future Job Market/Outlook
The future outlook for a wildland firefighter will be fair over the next five years.
Suggested Professional Organizations and Associations
International Association for Fire Safety Science
Forest Fire Lookout Association
International Association of Wildland Fire
Society of American Foresters