Overview
A toxicologist studies chemicals and their effects on living beings and the environment. The goal of a toxicologist is to maintain a good standard of heath for the earth and all living things.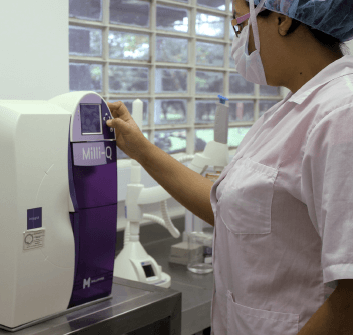 What responsibilities will I have?
Comply, analyze and interpret field as well as laboratory toxic substances
Oversee drug and product safety and health risks during all phases of development
Attain toxicological, chemical and biological data plus reports conclusions
Develop and implement investigative toxicology studies
Conducts chemical, physical and toxicological properties analysis of chemical substances and evaluate associated hazards
Critically review, evaluate, and interpret current scientific literature, research data and investigative reports, medical findings and reports
Develop rational and criteria for analyzing chemical hazards
Identify probable toxic substance components presence in emissions, discharges and waste streams
Conduct exposure and risk assessments
Support to develop environmental supervising programs for all toxic substances
Review and analyze test methods protocols to verify validity and adequacy of use for entire application to evaluate different toxic substance issues
Maintain and prepare records, reports plus correspondence pertinent to work
Be able to provide expert advice and recommendations orally and in writing
What education and training is required?
Individuals may work as a toxicologist on an assistant level with an associate's degree. However, a majority of the opportunities require a maters or doctorate degree. An associate, undergraduate, maters or doctorate degree often are obtained in biology, chemistry.
To pursue a career as a toxicologist:
The following high school courses are recommended: agricultural education, English, a focus on higher level mathematics and science: statistics, algebra, genetics, biology, chemistry, and physics.
Where can I work?
Toxicologists may be employed by biotechnology companies, academia, for the animal pharmaceutical industry or for the government.
Future Job Market/Outlook
The future outlook for a toxicologist will be good over the next five years.
Suggested Professional Organizations and Associations
Society of Toxicology
American Veterinary Medical Association
American Clinical Laboratory Association