Storage and Hygiene Coordinator
Overview
Storage and hygiene coordinators implement the scheduling and treatment or fumigation of grain and other products.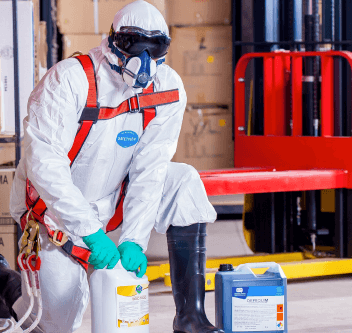 What responsibilities will I have?
Inspect properties, identify problems, determine treatments and provide estimates of costs for replacement
Mix chemicals to specified concentrations and confirm usage on treatment of raw materials
Operate generators, compressors, manual and electric pumps to inject or spray liquid and gaseous pesticides and herbicides
Fumigate storage spaces, houses or office furnishing and clothing
Dust infested areas with appropriate powder or lay baits
Apply pesticides or herbicides in the pre-treatment of building sites
Carry out simple maintenance practices to prevent pests entering buildings, such as bird-proofing roofs and filling cracks and crevices
Maintain equipment in safe, efficient working order
Maintain work records of each property inspected, the pest or weed problem, chemicals used and amount of time spent at each location
What education and training is required?
A high school diploma is required, but further education, such as an associates degree or training in pest control is preferred.
To pursue a career as a storage and hygiene coordinator:
The following high school courses are recommended: agricultural education, biology, mathematics, business courses and computer courses.
Where can I work?
You can work for a grain facility, exporter or other facility where food or food related goods are stored.
Future Job Market / Outlook
The job outlook for a storage and hygiene coordinator will be good over the next five years.
Suggested Professional Organizations and Associations
American Industrial Hygiene Association
National Pest Management Association