Sanitation Coordinator
Overview
Sanitation Coordinators are responsible for all activities involved in maintaining the cleanliness of their assigned production area. Sanitation is a critical role in a well-developed food safety program and the coordinator will also have an active role in preventing unsanitary situations in the workplace.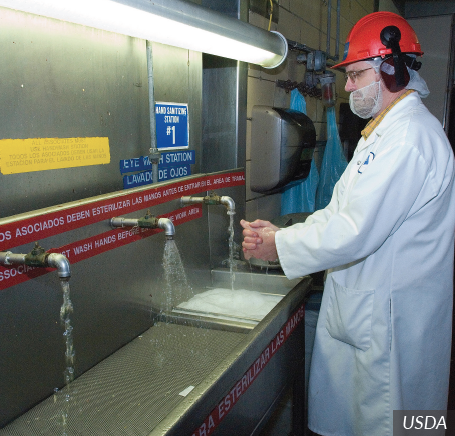 What responsibilities will I have?
Direct and coordinate all daily sanitation activities within the processing plant as well as the grounds surrounding the processing plant
Review insect monitoring records and trends, investigate any issues and recommend/complete corrective actions
Work in conjunction with departments on daily and weekly sanitation tasks
Facilitate corrective actions related to pest prevention and sanitation
Facilitate Spills and leaks policy
Develop, implement, validate and make adjustments to master sanitation schedules
Provide initial and annual training on proper sanitation practices
Perform zonal inspections each week to cover the entire facility once per month searching for opportunities pertaining to sanitation and sanitary design
Assist in the cleaning of all infrastructure, weigh feeders and all parts of equipment
Monitor and assure maintenance of sanitation equipment
Interacts with third party auditors to facilitate Food Safety audits within the plant
Focus on sanitation optimization and effectiveness as well as project design and verification
What education and training is required?
A high school diploma is required and an associate's degree in business operations, food safety, or agricultural business is preferred.
To pursue a career as a sanitation coordinator:
The following high school courses are recommended: agricultural education, animal science, mathematics, Spanish, biology and chemistry.
Where can I work?
Sanitation coordinators work in food processing facilities including gain, vegetables, meat, dairy and dry packaged goods.
Future Job Market / Outlook
The future outlook for a sanitation coordinator will be good over the next five years.
Suggested Professional Organizations and Associations
Association of Food and Drug Officials
International Association for Food Protection