Sales Trainer
Overview
Sale trainers plan, develop, implement and evaluate training and development programs for company sales staff.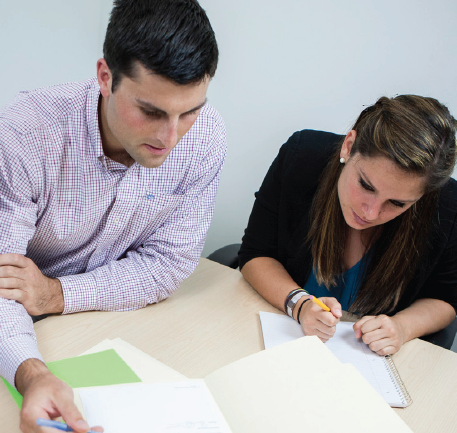 What responsibilities will I have?
Design and coordinate staff training programs based on organizational and employee needs
Analyze training needs to ensure objectives and goals of the organization and work area are met
Develop training resources e.g. preparation of notes and visual displays from researched information
Conduct training courses including demonstrating equipment, operating video recorders/cameras and leading group discussions or role-playing activities, or employ experts to do so
Evaluate the effectiveness of training programs; evaluation involves using such methods as surveys, questionnaires, interviews and observation, then using the results to plan future courses or to amend existing ones
Obtain information on work-related external courses, prepare reports on their suitability and make recommendations on staff attendance at training courses
Provide career development sessions for existing staff and conduct induction sessions for new employees
Assist in the recruitment, development, utilization and retention of work force
Work with Training Manager and Sales Marketing Managers to design, develop and/or deliver advanced sales manager training program and experienced sales content.
Workswith Training Manager on Succession Planning process for member or retail operations
Coordinate follow-up and evaluations with employees to assure new skills and techniques have successfully been implemented on the job
Work directly with member and retail division and HR managers to assess, deliver and ensure implementation of knowledge and skills
What education and training is required?
A bachelor's degree in human resources, agriculture education, agriculture business or degree relating to product/services being offered is required.
To pursue a career as a sales trainer:
The following high school courses are recommended: agricultural education, mathematics, biology, business courses and computer courses.
Where can I work?
Sales trainers work for companies who have larger sales staffs to ensure they are able to perform their job effectively. Some trainers may be self-employed and contract with companies who need their services.
Future Job Market/Outlook
The job outlook for a sales trainer will be good over the next five years.
Suggested Professional Organizations and Associations
National Association of Sales Professionals
Professional Sales Association
National Ag Retailers Association
Agricultural Speakers Network