Rendering Truck Driver / Rendering Maintenance
Overview
A rendering truck driver or rendering maintenance professional is responsible for transporting and processing deceased animals to create byproducts. In this case of rendering, animals have already died due to natural causes, disease, or euthanization and are therefore not meant for human consumption. Animal remains from meat processing facilities are also often rendered to create other products such as livestock or pet food and biodiesel.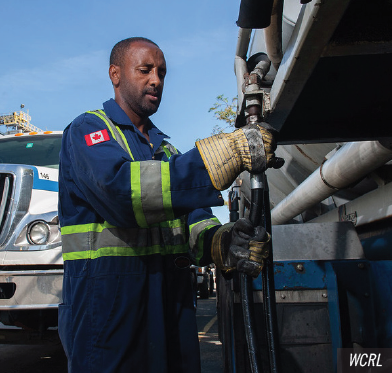 What responsibilities will I have?
Schedule and coordinate load schedules with farms and livestock facilities as well as rendering plants
Visit farms and livestock facilities regularly and on-demand to collect remains of deceased animals
Transport remains to rendering plants
Accurately enter rendering sales orders and invoices
Observe all government and company regulations at all times
Responsible for any and all needed maintenance on tractor or trailer
Perform pre-trip inspections including tires, fuel, and oil
Regularly clean the truck following load completions and refuel
Comply with all DOT rules and regulations as well as biosecurity requirements
Maintain and clean expeller units
Operate a forklift if necessary
Maintain a safe and professional working environment
What education and training is required?
A high school diploma is required to work as a rendering truck driver or in rendering maintenance. If driving truck, you will need a valid Class A CDL.
To pursue a career as a Rendering Truck Driver/Rendering Maintenance:
The following high school courses are recommended: agricultural education, animal science, biology, and mathematics.
Typical Employers:
Rendering and biofuel facilities as well as food, livestock production, and animal/pet food companies employ rendering truck drivers and rendering maintenance professionals.
Future Job Market/Outlook
The future outlook for a rendering truck driver or rendering maintenance professional will be good over the next five years.
Suggested Professional Organizations and Associations
National Renderers Association
American Trucking Association
United Truck Drivers Association
Women in Trucking Association