Receptionist
Overview
Receptionists provide a service role by greeting people and attending to inquiries made by customers or company staff.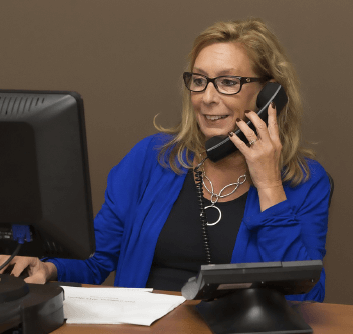 What responsibilities will I have?
Provide a courteous reception and information service for callers
Operate the switchboard, receive and relay all incoming calls
Take messages for those unable to be contacted
Provide information to assist clients, or refer them to appropriate contacts, either in the organization or elsewhere
May also be required to take charge of outgoing mail, arranging for courier deliveries and assist in simple clerical work such as copy, typing, receiving payments and order of stationery and office supplies
Arrange appointments for callers or for people working in the organization and maintain calendars
In marketing/sales areas, assist in the promotion of products and give prices and details to customers
Directs persons to correct destination
Deal with queries from the public and customers
Ensure knowledge of staff movements in and out of organization
Perform general administrative and clerical support
Prepare letters and documents
Receive and sort mail and deliveries
Schedule appointments
Maintain appointment diary either manually or electronically
Maintain tidiness of the reception area
Other duties as required and assigned
What education and training is required?
Associates degree in business administration is preferred, but not required.
To pursue a career as a receptionist:
The following high school courses are recommended: agricultural education, English, accounting, mathematics, and computer courses.
Where can I work?
Receptionists work in an office setting for all sizes and types of companies and organizations.
Future Job Market / Outlook
The future outlook for a receptionist will be good over the next five years.
Suggested Professional Organizations and Associations
National Association of Professional Receptionists
International Association of Administrative Professionals
American Society of Administrative Professionals