Propane Sales and Delivery
Overview
A job with propane sales and delivery requires a professional to sell and deliver propane to farms and businesses using propane in their production process.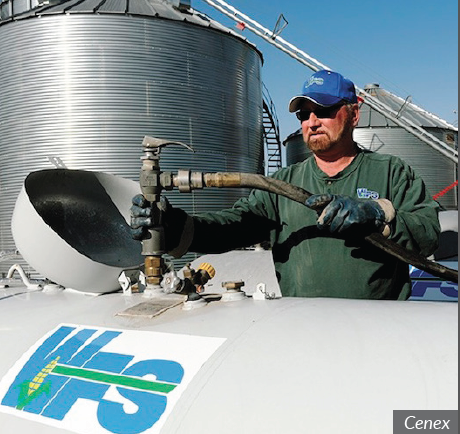 What responsibilities will I have?
Actively contact customers and prospects to market propane
Responsible for payment collections and credit administration
Deliver product to customer in a timely, efficient and safe manner
Assist with customer service and energy operations
Work with facility team to build unity and help accomplish company goals
Assist with inventory control and team safety
Follow all guidelines and regulations for hauling propane
Maintain logs with each shipment, completing daily invoices and reports
Perform visual inspection of truck before leaving premises and complete maintenance report on all deficiencies
Report all accidents, traffic violations, and damage to vehicles
Complete daily maintenance report and notify supervisor of any needed repairs
Maintain cleanliness of your truck both inside and out
Ensure on time loading and unloading and communicate with vendors if delays occur
Provide excellent customer service, treating all customers in a friendly and courteous manner
What education and training is required?
A high school diploma, and a class B CDL with hazmat and tanker endorsements is required.
To pursue a career in propane sales and delivery:
The following high school courses are recommended: agricultural education, mathematics, business courses and chemistry.
Where can I work?
Propane sales and delivery workers can be employed by energy companies and cooperatives.
Future Job Market / Outlook
The future outlook for a propane sales and delivery worker will be good over the next five years.
Suggested Professional Organizations and Associations
National Propane Gas Association
Western Propane Gas Association
Local chamber of commerce