Process / Continuous Improvement Manager
Overview
A process manager or a continuous improvement manager facilitates process improvement plans within a division or throughout a company.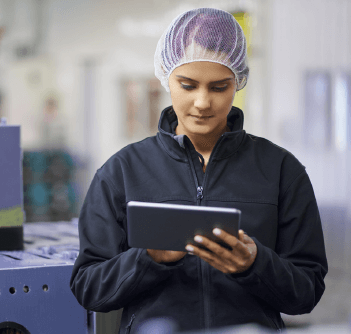 What responsibilities will I have?
Identify and document business and gap analysis for workflow
Develop and implement business improvement strategies
Coordinate and manage key process improvement/change projects (e.g. launch new products)
Facilitate business process re-engineering within and across divisions
Communicate to the business and stakeholders on projects and initiatives
Make recommendations for change, involving process redesign and business case development
Ensure efficient and effective resource use at the lowest cost
Ensure accurate and organized process documentation in procedures, paperwork and computer business systems
Prepare and present annual process review documents
Supervise product quality by adherence to product and packaging specifications, sanitation and inspection
Ensure ongoing coaching, development and training of team members for a productive work environment
Establish measurable criteria to ensure desired results are obtained; provide management with updates via tracking reports on project progress
Align process goals with company's key initiatives/accountabilities
Assist with identification of hard and soft training needs; identify potential workforce training grants
What education and training is required?
A bachelor's degree in engineering, operations management or business management is typically required.
To pursue a career as an Process / Continuous Improvement Manager:
The following high school courses are recommended: agricultural education, a focus on sciences, business and computer courses, personal finance, and advanced mathematics.
Where can I work?
Process/continued improvement managers most often work for medium to large-scale agricultural companies and manufacturers as well as research firms.
Future Job Market / Outlook
The future outlook for a continuous improvement manager will be great over the next five years.
Suggested Professional Organizations and Associations
Association for Manufacturing Excellence
The Association of Business Process Management International
Business Process Management Institute