Plant Pathologist
Overview
Plant pathologists study the health of plants. They work to identify diseases, pests and other health problems a plant may experience.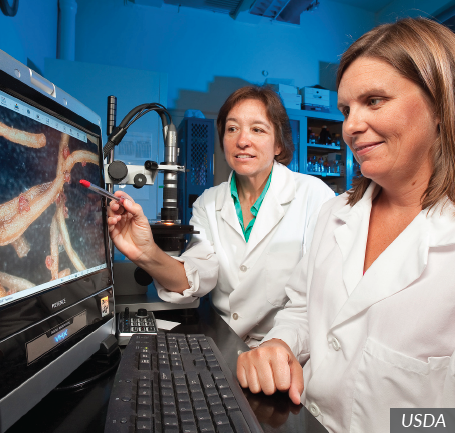 What responsibilities will I have?
Tissue sampling and other routine tasks associated with experiments
Mechanical inoculation of virus, bacteria, fungi, oomycete, nematode and other pathogens in field, greenhouse and growth chambers
Bio-assays with insects/vectors
Perform routine data collection from a various sized research projects and entry into enterprise systems
Prepare clear, accurate, and concise reports of results, and communicate to customer or colleague stakeholders
Perform or direct simple to complex molecular lab work
Perform complex data analysis using parametric and non-parametric statistical models
Lead a cross-functional team in innovating, developing and enabling new phenotyping, diagnostic, and other assays for existing and new problems
Network internally to innovate and enable new tests
Network externally to assess state of the art and evaluate new research opportunities
Propose and lead external collaborations directed toward goals
Ability to innovate to design and implement new screening methods & platforms for existing or emerging diseases
Review literature and stay up to date on latest technologies
What education and training is required?
Typically plant pathologists obtain an undergraduate or graduate degree in botany, horticulture, plant pathology or biology, having a doctorate degree is recommended.
To pursue a career as a plant pathologist:
The following high school courses are recommended: agricultural education, biology, chemistry, mathematics and environmental science.
Where can I work?
Plant pathologist can work in a wide variety of settings from the laboratory to the field. They are employed by seed research and biotech companies, the government, universities, or even work independently for different clients.
Future Job Market / Outlook
The future outlook for a plant biologist will be great over the next five years.
Suggested Professional Organizations and Associations
American Society of Plant Biologists
American Phytopathological Society