Packaging Engineer
Overview
Packaging Engineers design packaging materials for food, animal health care, and other agricultural products such as chemicals, pesticides, and seed.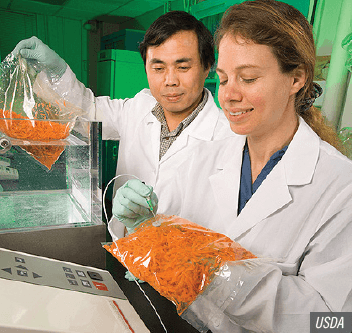 What responsibilities will I have?
Utilize computer and mechanical design tools to create packaging products
Evaluate current packaging and create cost improvement strategies for both existing and new package designs
Review preliminary production samples, and provide feedback to vendors on improvements
Communicate and coordinate with internal creative graphic designers, industrial designers, product engineers, global and regional marketing stakeholders, creative agencies and vendors
Knowledge of packaging and shipping test methods to assure packaging performance meets shipping stresses
Leverage fundamental engineering, math, computer skills in the development of practical solutions to technical problems
Execute packaging experiments and plant trials
Be knowledgeable of packaging equipment/machinery capabilities and actively participates in equipment selection process and evaluation
Write packaging and/or raw material portion of new or revises existing finished product specifications
Knowledge of food packaging principles, food industry quality and food safety requirements, ingredient performance and interactions with equipment, statistical process control, critical control points and new product scale up dynamics
Inspect packages to determine if packaging meets customer specifications
Ensure that finished product quality, food safety, and overall sanitation procedures and practices are meeting specification or standards
Find ways to improve efficiency in the packaging process
What education and training is required?
A bachelor's degree in packing science, engineering, logistics, or food science is required for a job as a packaging engineer.
To pursue a career as packaging engineer:
The following high school courses are recommended: agricultural education, physics, computer courses, biology and mathematics.
Where can I work?
Food, chemical, and seed production companies hire packaging engineers to design packaging for their products.
Future Job Market / Outlook
The future outlook for a packaging supervisor will be great over the next five years.
Suggested Professional Organizations and Associations
Flexible Packaging Association
Institute of Packaging Professionals
National Food Processors Association