Occupational Health & Safety Manager
Overview
An Occupational Heath & Safety Manager is a management role responsible for the policy, procedures and measurement of occupational health and safety in the workplace.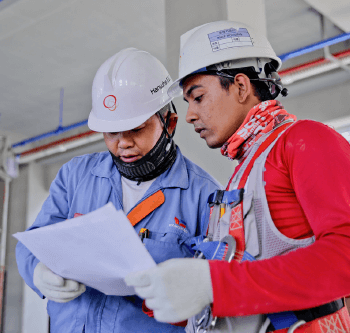 What responsibilities will I have?
Establish and promote maintenance of safe and healthy working conditions in a business through formulating general safety, fire prevention and health policies and measures
Devise and coordinate safety programs that will increase proficiency in safe practices and promote safety consciousness
Assist line management personnel in meeting their obligations under the relevant Occupational Health & Safety legislation, such as ongoing safety education, hazard identification and elimination
Coordinate ongoing training for safety and environmental awareness at all levels of the workforce and regularly verify that tasks are correctly executed
Coordinate training for Emergency Response Teams set up in workplaces
Inspect the workplace regularly in cooperation with client agencies to audit safety and environmental procedures, and report findings to line management and client agencies as appropriate
Investigate accidents, prepare and maintain required reports. Identify countermeasure to prevent reoccurrence
Provide new hire orientation outlining the company's high expectations regarding safety rules and regulations
Promote a proactive safety culture focused on incident prevention and regulatory compliance
Organize and participate in safety committee activities
Develop specific safety objectives and create actions plans to meet those objectives
Maintain, review and report safety performance, identifying opportunities for improvement along with implementing preventative and corrective actions as required
What education and training is required?
Occupational Safety & Health Managers would be most successful if they have formal training and education such as an associates or bachelor degree in human health, engineering, chemistry or environmental health sciences.
To pursue a career as an Occupational Safety & Health Manager:
The following high school courses are recommended: agricultural education, anatomy, biology, mathematics, chemistry and physics.
Where can I work?
Occupational Safety & Health Managers are employed by any agricultural company that has processing or manufacturing related jobs.
Future Job Market/Outlook
The job outlook for an occupational safety & health manager will be great over the next five years.
Suggested Professional Organizations and Associations
National Association of Safety Professionals
National Safety Council